11 of the Best Men's Watches under $2,000
By:
B.A Morley, Editor, TheWatchIndex.com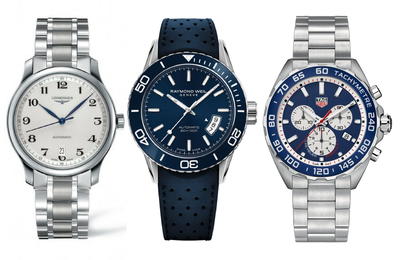 The first step to buying a watch is to establish a budget. Once you've done that, you can begin hunting for your perfect watch. It's important to first set your budget because that will narrow down which watch brands and models you can choose from. For a $2,000 budget, a Rolex or Patek Philippe watch may not be realistic; however, there are hundreds of other watch brands that create quality watches within your budget.

We've selected 11 of the best watches under 2,000 dollars, and these men's watches range from dress watches to sport watches. No matter the design or style, you can be sure that these are quality watches. Let us know if your watch makes our list!
Dive watches are incredibly popular because you can trust that they won't easily dent, scratch, or break. Dive watches are meant to withstand the elements, so they're perfect for professional divers or adventurers. 15 of the Best Dive Watches: A Watch for Every Budget
RECENTLY VIEWED