The Evolution of James Bond's Watch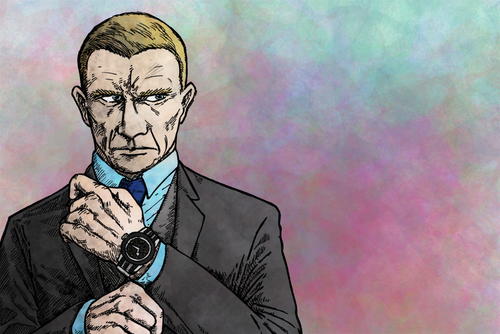 The first James Bond movie was released in 1962, and since then there have been 24 additional movies, ending with the 2015 Spectre. Throughout the years, James Bond has been played by Sean Connery, George Lazenby, Roger Moore, Timothy Dalton, Pierce Brosnan, and Daniel Craig. Although the James Bond actor has changed, the classic James Bond style has not. 

One key element that is rarely overlooked is the wristwatch. James Bond's watch needs to withstand flying bullets, elaborate escapes, and hand-to-hand combat. Yet the watches also need to match his classic, yet understated, style. 

To celebrate the extensive history of James Bond, we're going movie by movie and identifying which watch was featured. We'll also take an in-depth look at how Q, the mastermind behind the tech gear, takes a standard watch and transforms it into something extraordinary. 
Dr. No : 1962 with Sean Connery
Dr. No was the first Bond movie, and it captured the attention of audiences around the world. In the movie, Bond wears a Rolex Submariner without a date display ref. 6538. The watch appears on a brown leather strap.

There is some debate as to where this watch came from. Some say that this was Sean Connery's personal watch, and others say that Cubby Broccoli, the movie's producer, lent the watch to Connery. It is widely agreed that Rolex denied the request for a free watch to use in the movie.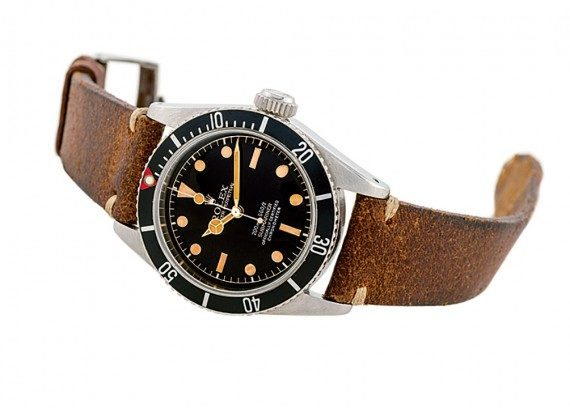 From Russia with Love : 1963 with Sean Connery
The Rolex trend continues in From Russia with Love with Bond wearing a Rolex Submariner Ref 6538. It is not surprising that the filmmakers decided to give James Bond a Rolex watch since Fleming, the author of the James Bond novels, owns a Rolex and has agent 007 wear a Rolex in the second novel, Live and Let Die.  
Goldfinger : 1964 with Sean Connery
In Goldfinger, Connery wears a Rolex Submariner Ref 6538 on a textile strap. The textile strap is much too small for the submariner, and this can be seen immediately by the width of the lugs in relation to the width of the strap. It is not known why the costume designers made this odd choice. 

Pussy Galore, an aviatrix and the main Bond Girl, also wears a watch in Goldfinger. She wears the Rolex GMT Master Ref. 6542, a classic pilot's watch. 
Thunderball : 1965 with Sean Connery
James Bond relies on two watches in Thunderball. He uses the Rolex Submariner to tell time and the Breitling Top Time when he needs the Geiger Counter. The Geiger Counter is an instrument used to detect radioactive emissions. The Breitling Top Time was modified by Q to include the Geiger Counter. 
You Only Live Twice : 1967 with Sean Connery
There is quite a bit of debate concerning the watch worn in You Only Live Twice. Most movie buffs believe James Bond's watch is a gold Gruen. If so, it is suspected that the watch came from Connery's private collection. 
On Her Majesty's Secret Service : 1969, George Lazenby
This is the first Bond movie without actor Sean Connery. Instead, George Lazenby takes on the role of 007. On his wrist is the Rolex Submariner Ref 5513 and the Rolex Chronograph Ref 6238. This would by Lazenby's only Bond film. However, it is rumored that he was offered a five-movie contract, and his manager suggested that he turn it down.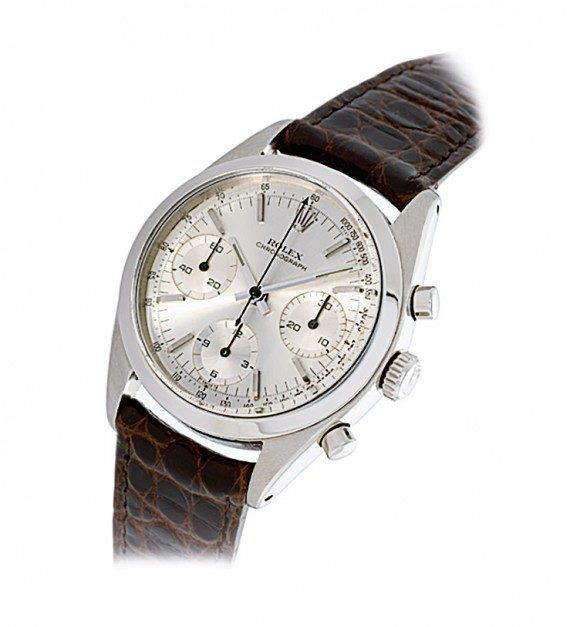 Diamonds are Forever : 1971 with Sean Connery
Sean Connery returns in Diamonds are Forever to uncover the elusive diamond smugglers. Throughout most of the movie, Connery does not wear a watch; however, there is one scene where the same golden watch from You Only Live Twice makes an appearance. 
Live and Let Die : 1973 with Roger Moore
There's a new Bond in town with Roger Moore taking on the lead. In the opening sequence you can see 007 wearing a Pulsar LED P2 2900 digital watch from Hamilton. Later in the movie, Bond receives a Rolex Submariner Ref 5513 from Q. This watch is outfitted with a few special gadgets including a circular saw (useful for removing handcuffs) and a magnet for deflecting incoming bullets.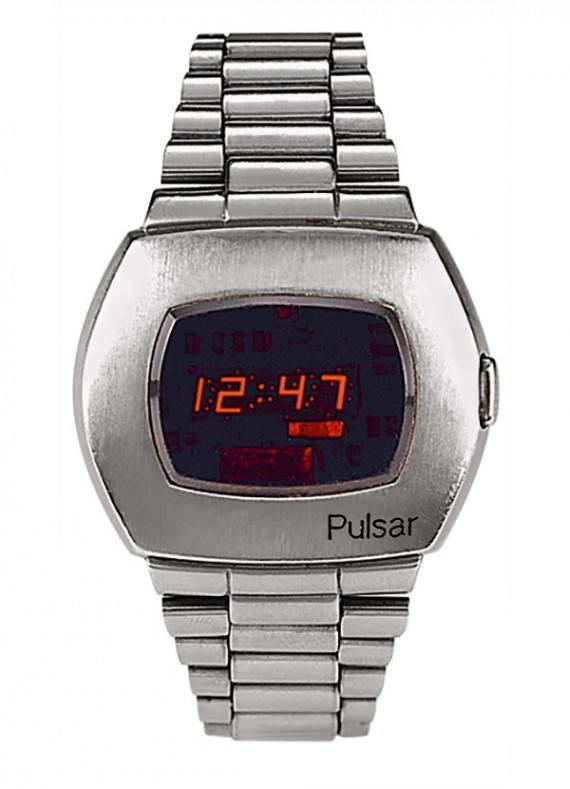 The Man with the Golden Gun : 1974 with Roger Moore
The gadgets from Live and Let Die are also seen in the 1974 movie, The Man with the Golden Gun.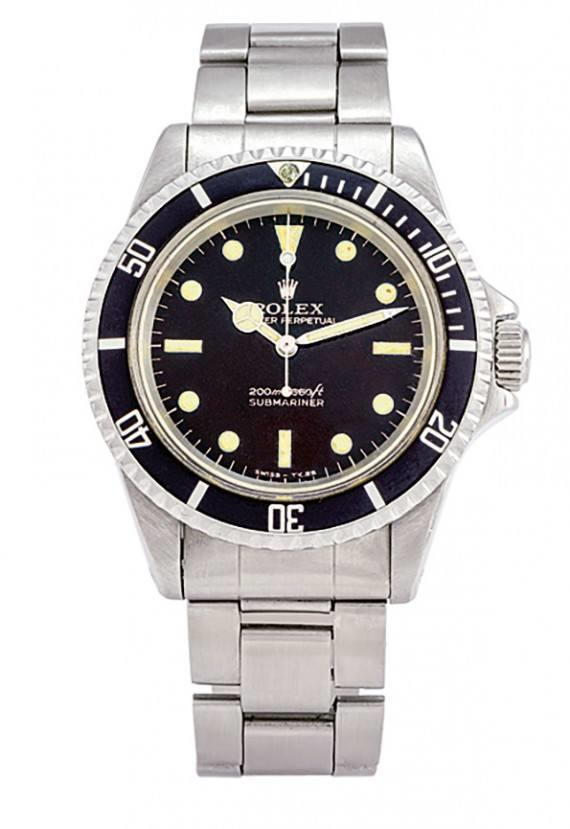 The Spy Who Loved Me : 1977 with Roger Moore
Bond's everyday watch is the Rolex GMT Master. Later in the movie, he uses a Seiko 0674 LC which functions as both a pager and label-maker. This watch includes a printer that ejects slips of paper bearing messages from M. This was an innovative way to share messages before the days of texting.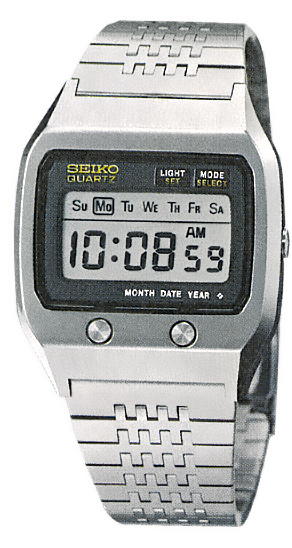 Moonraker : 1979 with Roger Moore
Bond leaves planet Earth for his next mission to defeat Drax Industries and their evil scheme. Helping him win this fight is his Seiko M354 Memory Bank Calendar. The Seiko watch, enhanced by Q, can fire two types of specialized darts. The first type of dart is steel-tipped and armor piercing while the second type contains cyanide.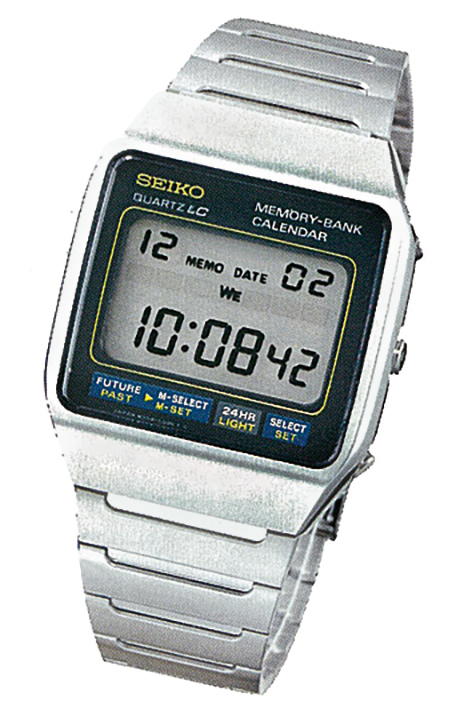 For Your Eyes Only : 1981 with Roger Moore
On the hunt for a lost British encryption device, Bond sets out to the west. During the movie, he wears two Seiko watches, the Seiko 7549-7009 and the Seiko H357 Duo Display.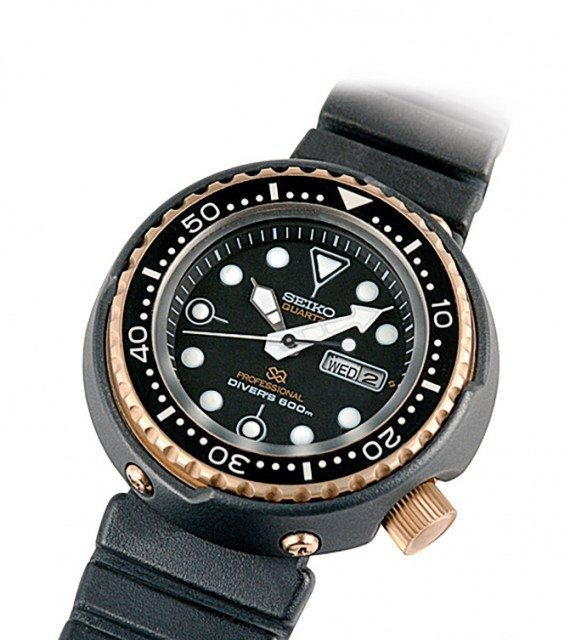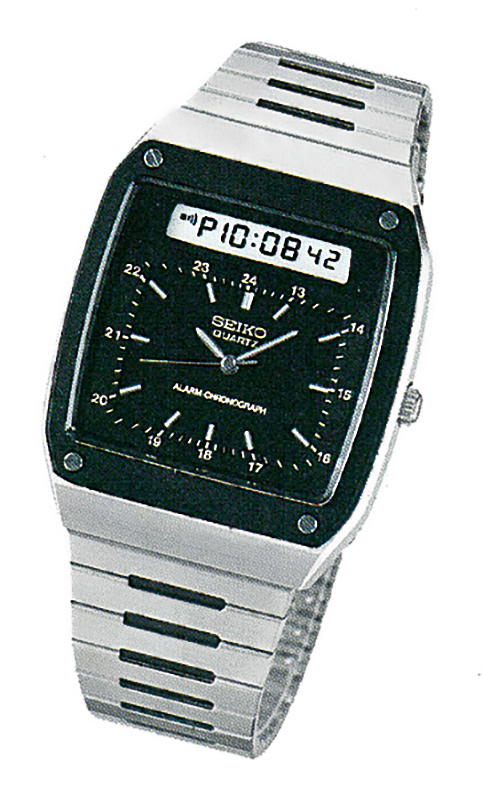 Octopussy : 1983 with Roger Moore
In Octopussy, 007 wears the Seiko TV which includes a tracking device placed by Q that is used by Bond to find the stolen egg.
Never Say Never Again : 1983 with Sean Connery
While Never Say Never Again isn't part of the official Broccoli-produced Bond canon, it still stars Sean Connery in his final Bond adventure. Unfortunately film buffs and watch enthusiasts are unable to place Bond's mystery watch. 
A View to a Kill : 1985 with Roger Moore
A View to a Kill is Roger Moore's 7th and final Bond movie. Yet he goes out with a bang, wearing a Rolex Datejust and three Seiko watches, including the Seiko Diver 150m. 
The Living Daylights : 1987 with Timothy Dalton
Timothy Dalton takes on the role of James Bond in The Living Daylights. He wears a TAG Heuer Professional Night Dive Ref 980.031. To our best knowledge, this is the only TAG Heuer to be worn by agent 007.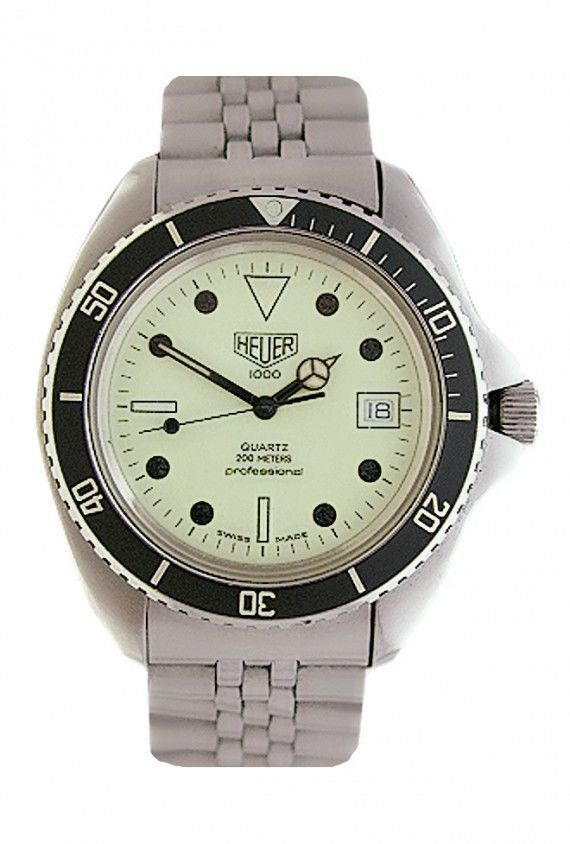 License to Kill : 1989 Timothy Dalton
Although it was on a brief hiatus, the Rolex Submariner returns in License to Kill.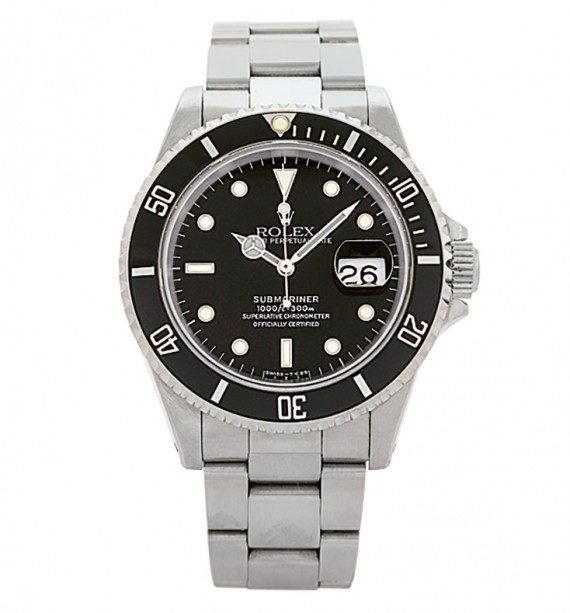 Golden Eye : 1995 with Pierce Brosnan
Pierce Brosnan made his debut as James Bond in Golden Eye. In the movie, Bond stops a rogue agent from hijacking a nuclear space weapon. Throughout the movie, he is seen wearing a Quartz Seamaster Professional 300m Ref 2541.80. From this point on, Omega is the new James Bond watch. It is said that a costume designer made the decision for this movie, and it stuck for the following movies.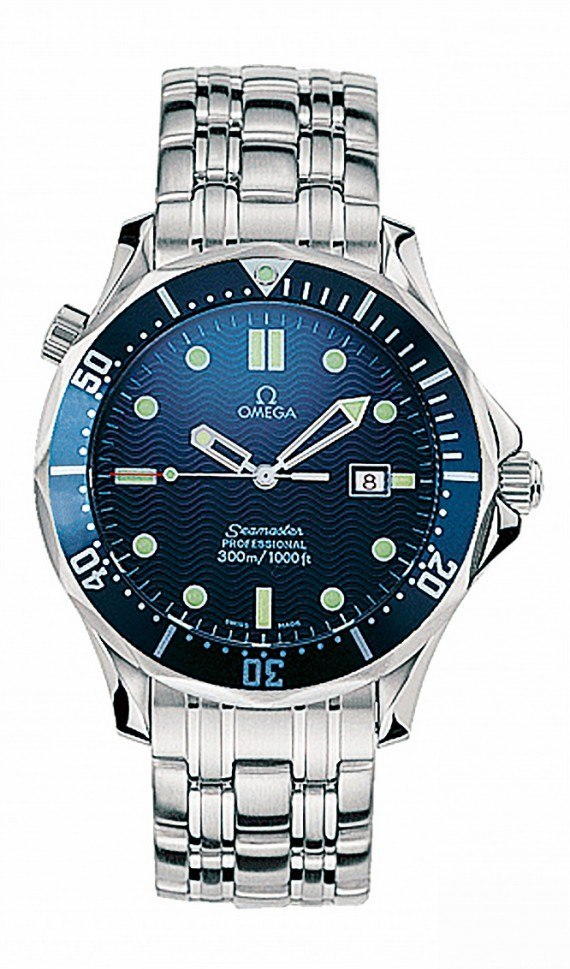 Tomorrow Never Dies : 1997 with Pierce Brosnan
Brosnan continues his role as agent 007. He wears an Omega Seamaster Professional Ref 2531.81.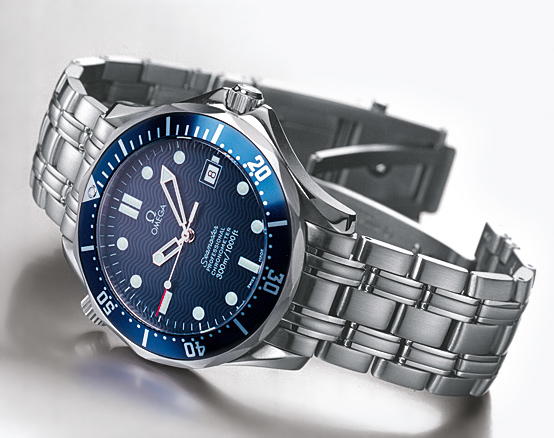 The World is not Enough : 1999 with Pierce Brosnan
The Omega Seamaster Professional Ref 2561.80 makes another appearance. This time the watch is outfitted with a few gadgets courtesy of Q. The watch includes a radiant light source and a rescue cable with grappling hook. 
Die Another Day : 2002 with Pierce Brosnan
Once more, Agent 007's watch is cooler than any watch you could ever possibly own. The Omega Seamaster Professional saves Bond's live with an explosive charge in its helium valve. Bond detonates the watch via the bezel. If that weren't enough, the watch includes a powerful laser in the watch crown.
Casino Royale : 2006 with Daniel Craig
With Casino Royale and Daniel Craig comes the modern era of Bond movies. In this movie, Bond wears an Omega Seamaster Diver 300m Ref 2220.86 and an Omega Seamaster Planet Ocean Ref 2900.50.91.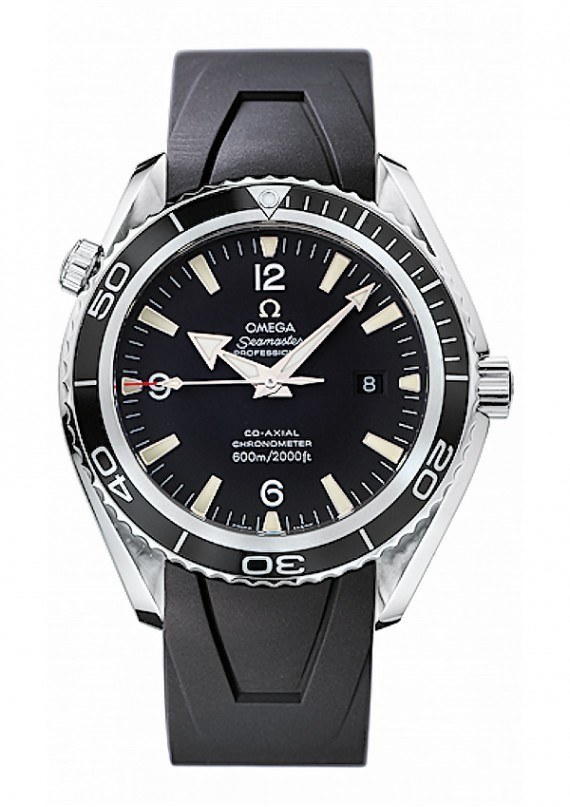 Quantum of Solace : 2008 with Daniel Craig
In Quantum of Solace, Bond can easily go for a deep sea dive in his Omega Seamaster Planet Ocean 600m Ref 2201.50.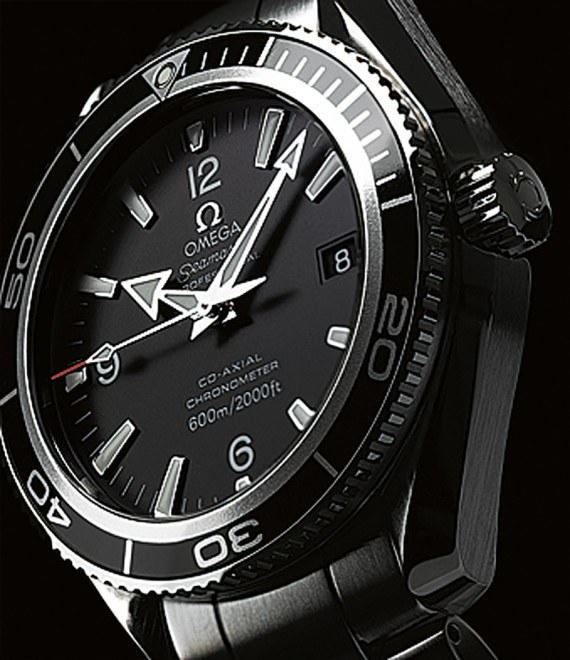 Skyfall : 2012 with Daniel Craig
In Skyfall, Bond wears a custom made Omega Seamaster Planet Ocean 600m. Whereas the manufactured watches come in stainless steel, Bond has a titanium version of the same watch.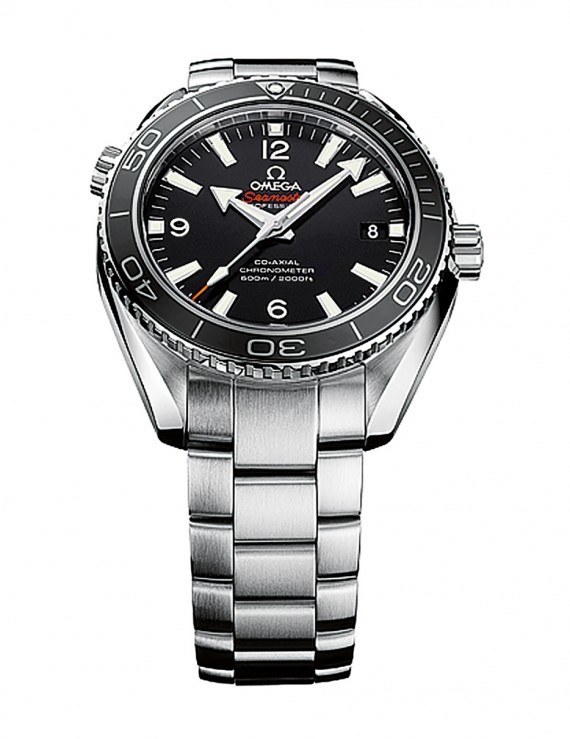 Spectre : 2015 with Daniel Craig
In the most recent Bond movie, agent 007 wears another Omega Seamaster, but this time it's the Seamaster 300 Spectre. He also sports the Omega Seamaster Aqua Terra in the opening sequence of the movie.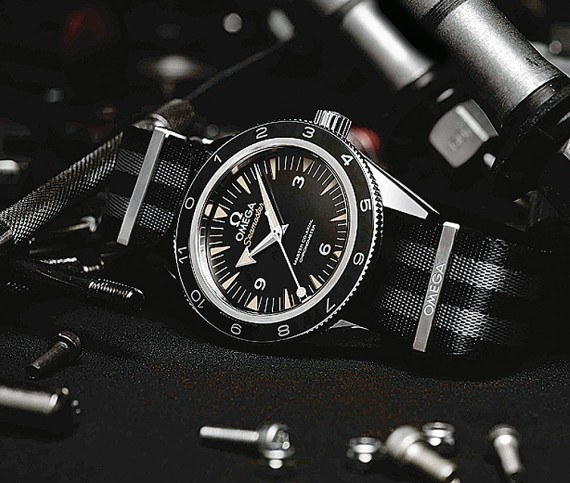 RECENTLY VIEWED
Watch reviews, industry info, exclusive partner offers, and more straight to your inbox!