Fitbit Ionic Smartwatch Review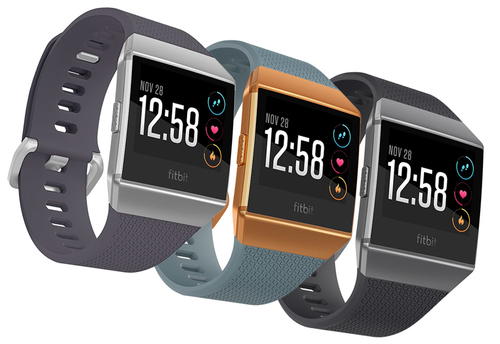 Fitbit Ionic Smartwatch Review
Another smartwatch has entered the market, and if you're looking for a new smartwatch, it's one that you should definitely consider. Fitbit has developed their newest smartwatch, the Fitbit Ionic. Although Fitbit is new to the smartwatch game, they are a leader in developing fitness tracking devices. The brand's fitness trackers have gained a reputation for being highly accurate and providing a wide variety of features. With the Fitbit Ionic, you'll receive all of that and more. 
Technology
The Fitbit Ionic pairs to your phone or computer with Bluetooth 4.0. The company developed the watch to work with their current smartphone application, and this is how you would track your data. The watch is compatible with many other third-party apps; however, it was intended to be used with the Fitbit app.

The watch features a color LCD touchscreen with scratch-resistant Gorilla Glass 3. The screen is 36mm from corner to corner with a resolution of 348x250.

In terms of storage, this watch is able to save seven days of minute-by-minute data, as well as 30 days of daily totals. The Fitbit Ionic battery can last up to four days (10 hours with the GPS turned on); however, the battery life will depend primarily on how often you use the watch. In order to preserve battery, the watch goes into a sleeping state with a black screen when it's not being used.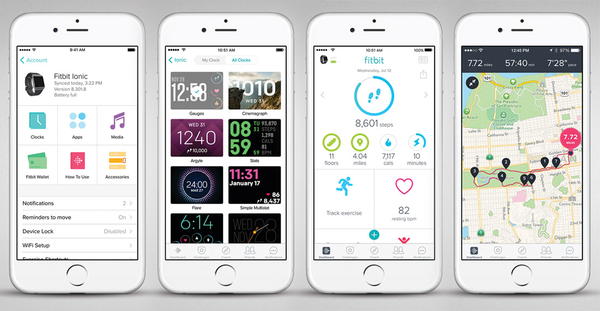 Features
This relatively small watch is jam-packed with fitness and health tracking features. We'll go through each feature and give you a brief run down.
Dynamic Personal Coaching : Personalized workouts play on the screen and guide you through every move. The intensity of the workouts will change as you get stronger.
 
GPS : Track your workouts to see your pace, distance, steps, elevation, route, and total time. The GPS is especially useful if you frequently run, bike, hike, or walk.
 
SmartTrack : Whether you're on the elliptical, out for a jog, or playing a game of basketball, the SmartTrack will recognize your workout and record it for you in your Fitbit app.
 
Heart Rate : Track your heart rate during workouts to see if you're in the Fat Burn, Cardio, or Peak Zone. The heart rate feature will also track your resting heart rate.
 
Swim Tracking : Perfect for swimmers, this watch is water resistant up to 50 meters. It will track your laps, stroke style, calories burned, and more.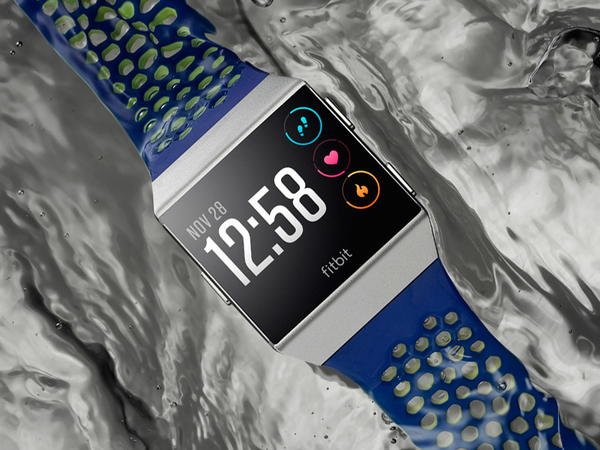 Run Detect : This feature can detect the exact moment when you start running, and it'll automatically enter Run Mode, which starts your GPS and tracks your number of steps and calories burned.

Guided Breathing : Keep calm throughout the day with guided breathing sessions based on your heart rate.

Sleep Stages : Track your time spent in light, deep, and REM sleep stages.

Music Storage : Stores and plays 300+ songs, or you can pair this watch with your Pandora stations. Music can be played through Bluetooth headphones.

Smart Notifications : Get notified of texts, calls, and calendar alerts. You can even choose to receive notifications from Facebook or Gmail.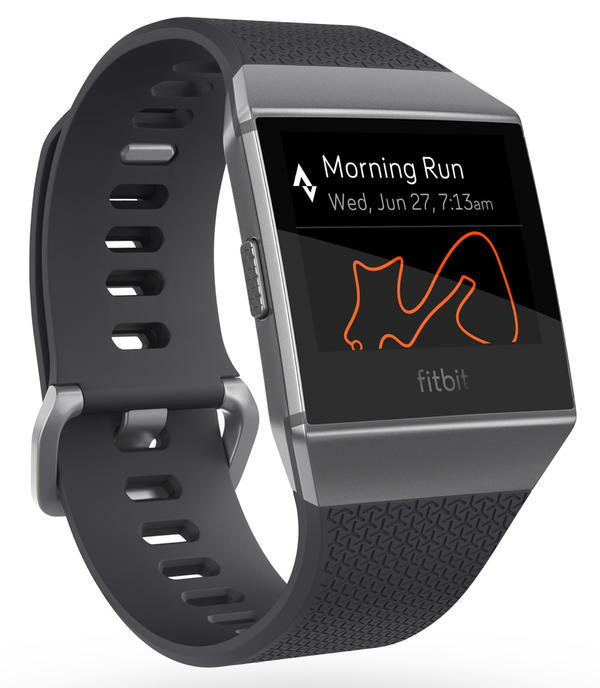 Design
The Fitbit Ionic features an aluminum case with a diameter of 29mm. The case comes in three different colors: silver, charcoal, or burnt orange, each with a matching aluminum buckle. The buckle comes with a quick release button to make it easier to securely fasten your watch.

When you buy this smartwatch, you'll receive two straps (one small and one large), and these straps are made of a flexible elastomer material. Strap options include Classic, Leather, and Sport styles.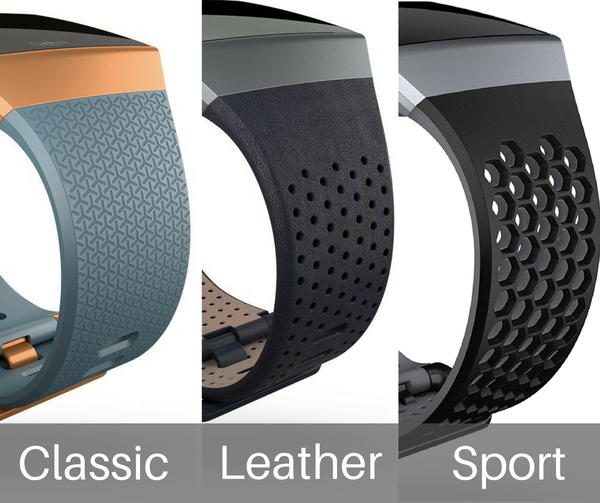 Price
The Fitbit Ionic is priced at 300 dollars, and it's available for pre-order now. 

 
Our Opinion
Of course, smartwatches aren't for everyone. Many watch connoisseurs are set on mechanical watches, and I doubt this smartwatch will change their mind. 

That being said, this is a great watch for health-conscious individuals that are looking for a device that will track workouts, sleep patterns, and heart rate. Active individuals can surely benefit from this watch. 

The Fitbit Ionic has the typical "smartwatch" look with a sporty strap, square case, and touchscreen. This watch is smaller than others, but if you have a small wrist, it can still look rather chunky. Wearing this watch with casual outfits or workout gear will be no problem at all; however, it'll be harder to wear with business or business casual outfits.

All-in-all this watch is ideal for active individuals who want to learn more about their fitness and health. The Fitbit Ionic is cheaper than the Apple Watch, so it's a more budget-friendly option.

Want to learn more about this watch? Visit Fitbit.com to read more about the Fitbit Ionic.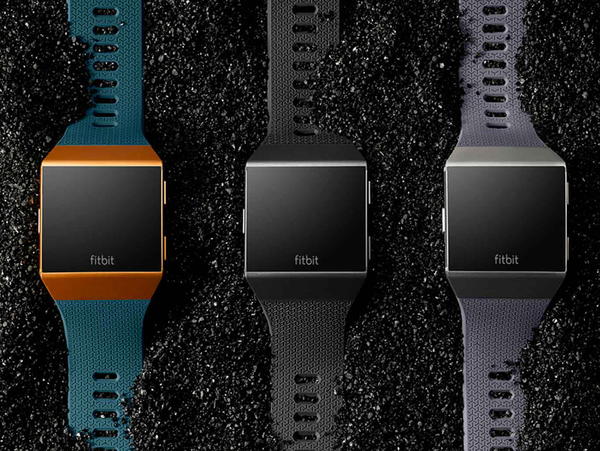 RECENTLY VIEWED
Watch reviews, industry info, exclusive partner offers, and more straight to your inbox!