How to Choose a Sport Watch
Picking the right wristwatch for your active lifestyle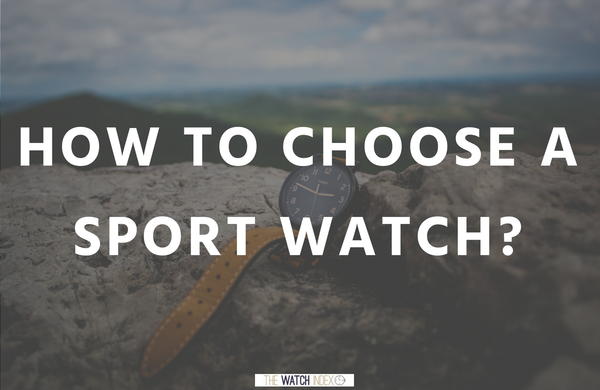 How to Choose a Sport Watch
When choosing a watch to wear for outdoor activities, there are a few key features to keep in mind. Understanding these critical features will help you to choose the best sport watch for your needs. Whether you require cold-weather protection or precise timing equipment, there are sport watches that can ensure you have a comfortable excursion. 

Learn how to choose a sport watch to fit your needs with this guide. Find out more about the features that vary among sport watches that will benefit your active lifestyle. From features like water resistance to GPS, these watches can withstand sweat, shock, and scratches while maintaining accurate timing and location.
Features
Find out the critical features to consider when deciding which sport watch to purchase.
1. Legibility
What good is a watch if you can't read it? When looking at sport watches, it's important to think about how you'll be using it. While extra features on the watch face may seem useful at the time, they will be moot if you can't read the time when you need it. Think about whether you need to be able to understand the time at a quick glance. Aspects to consider include the size of numerals/hour markers, the contrast of the display, and the ability for the display to glow in the dark.
2. Water Resistance
Think about your environment. Unless you live in the desert, you will probably face precipitation while engaging in outdoor activities. A sport watch would be pointless if it malfunctioned after it was exposed to the elements for the first time. Whether you are a certified diver or just want to keep your watch functional after a run in the rain, water resistance is an important aspect to consider.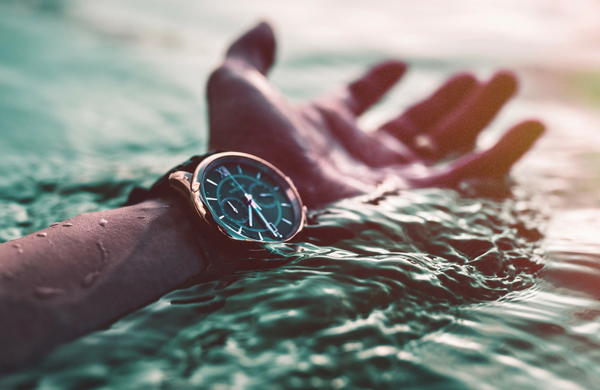 3. Materials
One of the most important aspects to consider when choosing a sport watch is what materials will be most comfortable and reliable. Rubber and polymer straps and cases are popular for sport watches, but they come in all sorts of materials. It's important to consider the weight and comfortability of these watches. You wouldn't want your watch to cause discomfort or chaffing while you work out.
4. Movement
If you plan to use your watch to time yourself, a precise movement system should be a high priority. While quartz movements are generally considered sporty and inexpensive, relying solely on a battery can be risky if it were to die or slow down. Choosing a watch with a solar backup or mechanical movement can help the reliability of your timepiece. 
5. Extra Features
Extra features generally equate to higher prices. While these features seem useful when purchasing, determine whether you'd actually use them. Additional sport watch features like GPS, temperature gauges, and compasses can be essential depending on how you plan to use your timepiece, but if you don't see yourself using this feature regularly, it's probably best to skip the extras.
RECENTLY VIEWED
Watch reviews, industry info, exclusive partner offers, and more straight to your inbox!