The Top 4 Watch Trends from JCK and Couture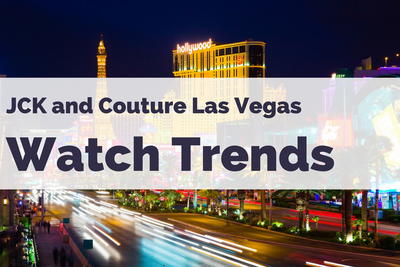 The Top 4 Watch Trends from JCK and Couture
The Watch Index took on Sin City at this year's JCK and Couture Watch and Jewelry Shows. We met with some of the top watch brands, and they showed us some pretty amazing watches. While at the shows, there were four trends that stood out to us, and we wanted to bring these trends back to you.

Check out our top four watch trends and let us know what you think! Are you excited about these trends, or would you rather see the brands go in a different direction? Leave us a comment with your questions, concerns, and opinions.

P.S. We also sat down with Burdeen's Jewelry to see what was selling at the local level. Check out our Burdeen's Jewelry article to discover even more watch trends!
Table of Contents
Smartwatches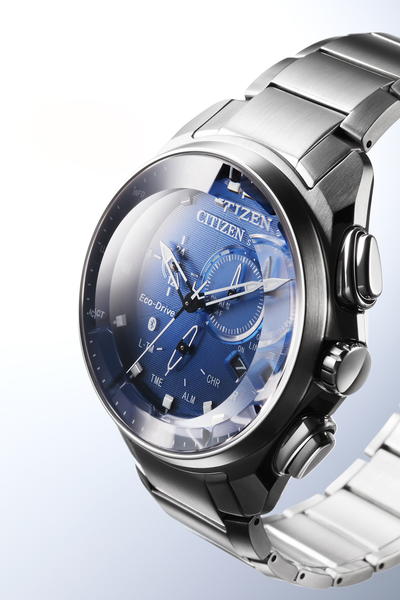 Montblanc, TAG Heuer, Frederique Constant, Alpina, and Citizen are just a few of the brands that have ventured into the world of smartwatches. The Montblanc Summit Smartwatch and the TAG Heuer Connected have gone all-in with digital screens, and these digital displays can be easily changed according to the wearer's mood, outfit, or event.

In contrast, Frederique Constant, Alpina, and Citizen have taken a more traditional route with their smartwatches. The watch dials look exactly like a mechanical watch with their applied indices, decorated dials, and unique hands; however, the watches aren't powered by gears, wheels, and hairsprings. Instead the smartwatches are battery powered (solar powered in the case of Citizen). The smartwatches connect to an app on your smartphone, and the app is where you can set alarms, time zones, sleep alerts, etc.

No matter if the smartwatch is presented with an all-digital display or a more traditional dial, these smartwatches will keep you connected 24/7. This technology appeals to some while others prefer more traditional mechanical watches. However, no one can deny that the smartwatch trend has taken off, and it'll be interesting to see if this trend is here to stay or if it'll fizzle out after a few years.

The watch shown is Citizen's Proximity Bluetooth Smartwatch.
Vintage Watches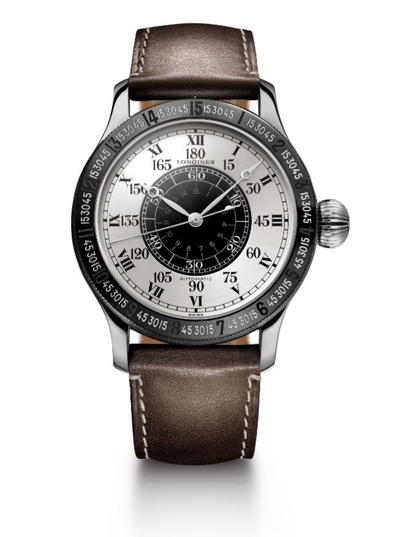 Although smartwatches may be trending, there's also a huge push for vintage watches. When we say "vintage watches," we're not talking about the watches you find at auctions or on eBay. Instead, watch brands such as Longines and TAG Heuer are turning to their history to find inspiration for their newest watches.

Many watch collectors are drawn to not only the watch design and movement but also the history of the brand and the story of the watch. The story is something that a buyer can tell their friends and family, and this story is able to transform a mechanical watch into a piece of history.

For instance, Longines is celebrating the 90th anniversary of Charles Lindberg's solo transatlantic flight in which he traveled from New York to Paris in 33 hours and 30 minutes. Charles Lindberg was the first pilot to complete this flight, and he did so using only a compass, a map, and a window. After this successful flight, Lindberg approached Longines and asked to work together to create a pilot's watch that would work in tandem with the plane's instruments. This watch was created in 1931, and it provided an accurate timepiece that would give a pilot a better idea of where he was located longitudinally.

Now in 2017, 90 years after Charles Lindberg's transatlantic flight, Longines has created a modern version of the 1931 pilot's watch. It's the story behind the watch that inspires watch collectors to continue collecting.

The watch shown is the Longines Lindbergh Hour Angle Watch.
Chronographs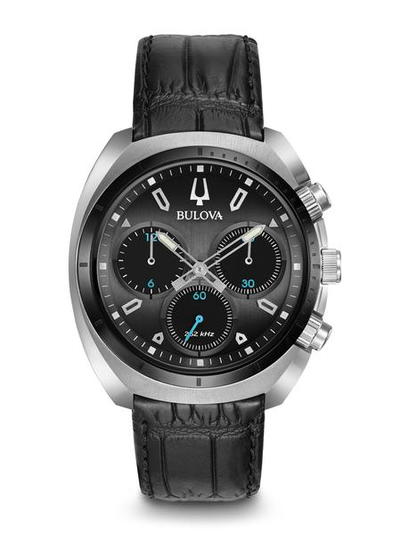 The chronograph complication is one of the most popular complications on a luxury timepiece, and this complication has been popular for many years. Chronographs are one of the most practical complications available because wearers can always find a use for a stopwatch.

Chronographs are most often found on sport watches since you'll most often need a timing device while watching sporting events. Because chronographs are most often found on sport watches, their popularity has naturally increased. Sport watches are currently the most popular style of watch because they can be dressed up, dressed down, and worn to many different occasions.

That being said, chronographs aren't limited to sport watches. You can also find the chronograph complication on dress watches and grand complication watches. It's hard to find a brand that hasn't capitalized on this popular trend.

The watch shown is Bulova's Curv Chronograph.
Square Watches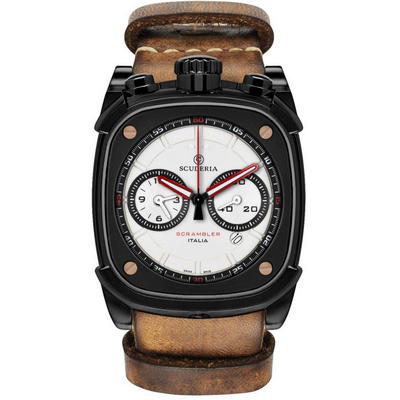 Round watches have been and will continue to be the most popular watch case shape. However, square watches have been gaining in popularity! This case shape offers a unique look that isn't seen every day. Plus, square watches are inspired by vintage watches, and as we mentioned above, vintage and heritage watches are becoming more and more popular.

There are a wide variety of square watches, ranging from classic dress watches to sporty watches, and we saw them all while browsing the newest watches at JCK and Couture. These square watches caught our eye, and for good reason. Although they aren't for everyone, we loved that these square watches are set apart from their round counterparts.

The watch shown is CT Scuderia's Scrambler.
Watches comes in a variety of shapes and sizes, but do you know the most common case shapes? You probably know what a round, square, or rectangular watch case looks like, but do you know what a cushion, carage, or tonneau case looks like?  Watches 101: The 10 Most Popular Watch Case Shapes
RECENTLY VIEWED
Watch reviews, industry info, exclusive partner offers, and more straight to your inbox!