Q & A with Burdeen's Jewelry: Their Top Watch Trends and Recommendations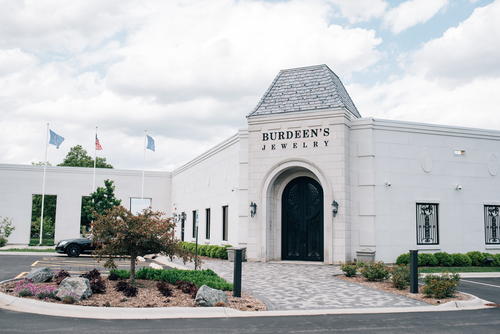 Q & A with Burdeen's Jewelry: Their Top Watch Trends and Recommendations
To keep up to date with current watch trends and industry news, The Watch Index decided to visit Chicago's Burdeen's Jewelry. Burdeen's Jewelry is a family-owned business with not only luxury jewelry but also luxury timepieces. 
Burdeen's Jewelry is undergoing some exciting changes. Just recently the store added a seventh watch brand, A. Lange & Sohne, to their roster of high-end brands. The other featured brands include Breitling, Jaeger-LeCoultre, IWC, Omega, Ulysse Nardin, and Chopard.

Burdeen's Jewelry will also be breaking ground on a 3,000 square foot addition, making the Burden's Jewelry luxury experience even more impressive. This expansion will allow the store to grow their certified pre-owned watch collection, house a larger A. Lange & Sohne collection, expand their bridal selection, and establish a new lounge area.

While we were at Burdeen's Jewelry, we sat down with Josh Nigut, the store's general manager. Josh has over 12 years of experience in the watch and jewelry industry, and he's worked closely with both the brands and customers. He's also an avid watch collector himself, so he knows what he's talking about when it comes to watches.

We asked Josh a few questions to see if he's noticed any specific watch trends. He also gave us some great recommendations for starting a watch collection!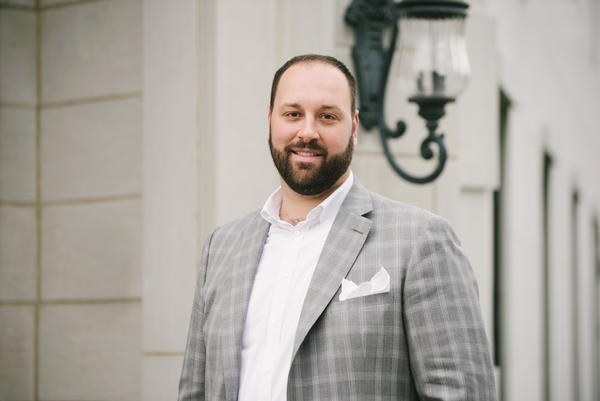 Have you noticed any trends in the watch industry?
"It's an interesting time to be in the business. In 2008 and 2009, we saw a pretty big decline in the watch industry, and it took a few years to slowly come out of that decline. Recently, we've seen a peak in business, which is encouraging.

The most exciting trend is that brands are offering high-quality watches at good price points. The industry needs to get people interested in watches who weren't previously interested in watches. When it comes down to it, if you're here to buy a watch to tell the time, then most of these watches aren't for you. You can get a watch for $25 that tells fantastic time, but there's a lot more to these watches than just telling time."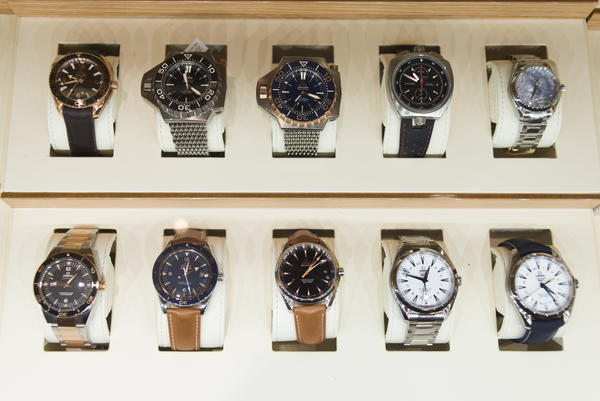 How are brands getting people interested in watches?
"The industry has taken a step back and is capitalizing on the fact that watches have never been more popular than they are now. Brands are now reaching out to the unchartered territory of millennials. How do we do this? We need to get millennials excited and passionate, and then they'll react.

Not everyone can afford a $20,000 to $40,000 watch, and because of that, these potential customers aren't interested in watches. They'll simply say, "Well I can never afford one of those. That's what I make in a year." But, these individuals now have options. They can purchase a certified pre-owned watch or go with a more affordable, entry-level brand."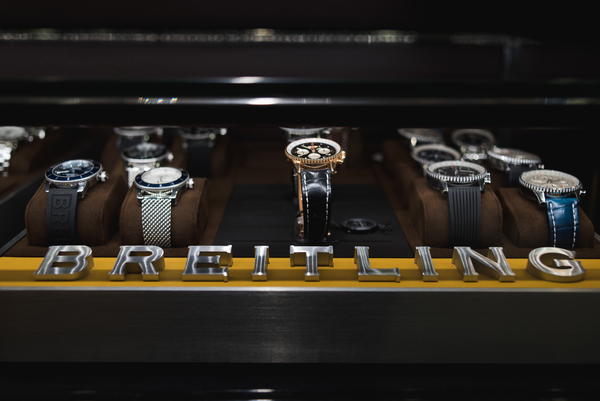 Do you have a specific process when looking for a new watch?
"The most important thing about starting a collection is aesthetics. You need to determine what you like.  Because whatever you buy, you need to wear it and you need to like it. You don't buy a watch because you read an article that said it was cool or because your neighbor owns one or because a movie star you saw on TV was wearing one. You buy it because you like it and it means something to you. Watch collecting is very personal, and no two collections are the same. One person may appreciate more complications, and another person may like more flash or durability or accuracy.

When looking for a new watch, I would put my emphasis on figuring out what style you like. Then find out your most versatile style. Are you primarily dressy, primarily sporty and casual, or somewhere in the middle? Do you want something that dresses up, something that dresses down, or something in the middle?"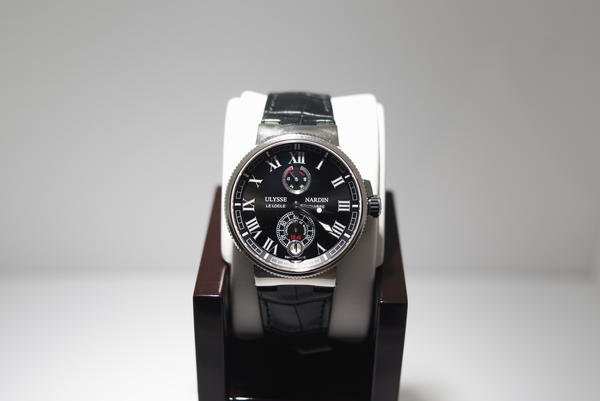 If I were a new watch collector, what advice would you give me?
"At Burdeen's Jewelry, we have a huge certified pre-owned program that we're very proud of. This program is unique, not just in Chicago or the Midwest but in the US. There's only a handful of dealers that have a pre-owned program like ours. Every day, the pre-owned business gets more and more popular. People are realizing that watches are similar to cars. It doesn't matter if someone sat in the seat before me, so long as it's certified pre-owned, the miles are good, and I trust who I'm buying it from.

The certified pre-owned program allows people to get into watch collecting. Sometimes when you're buying new, you buy only one watch in your lifetime. When you start looking at pre-owned watches, you realize that luxury watches are more affordable than you previously thought. Plus, you can trade in your old watches and buy something new."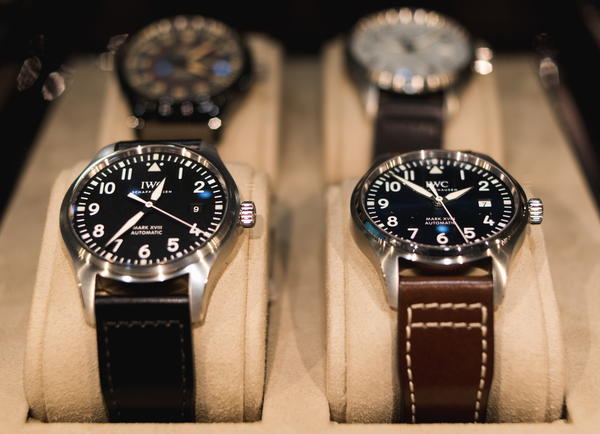 Would you recommend buying a watch to celebrate a wedding, anniversary, or graduation?
"I think the idea of having a watch as an heirloom, a piece that you can pass down, is something that will never change. I wish someone in my family before me had been into watches because I love the idea of having a watch as a family heirloom. It doesn't need to be a Patek or anything fantastic, but it should be a watch that you can commemorate a lifetime milestone with or a unique watch that you can pass on to future generations."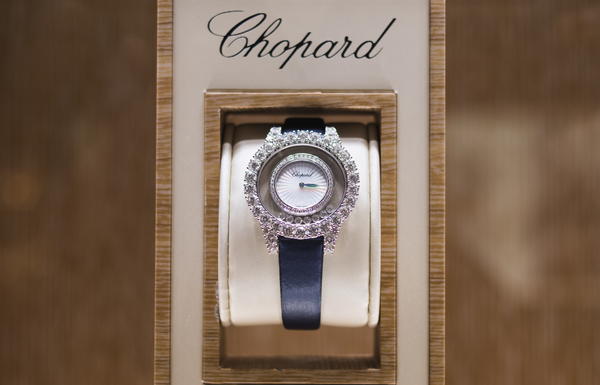 What about buying a watch as a gift? Would you recommend this, or is it too hard to choose a watch for someone else?
"I think it can be dangerous, but if you know the person and they understand your intentions, then how can they be upset at a nice gift? It can be tricky, but I don't think that should stop people from buying watches as a gift. I think the gesture is beyond fantastic.

That being said, if it's purchased here and you're not happy then we'll find something to make you happy. You wanted a dive watch, but you got a dress watch? Don't worry, we'll make it work for you."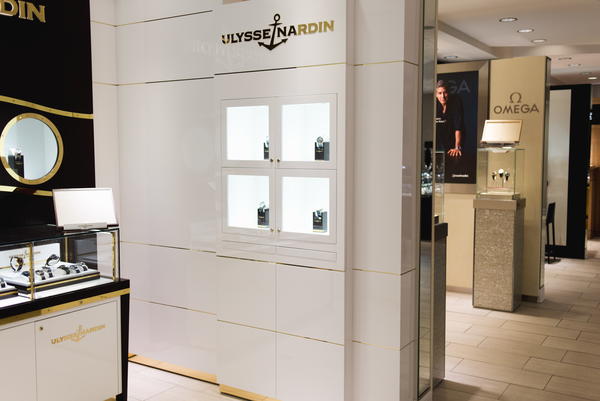 Besides The Watch Index, do you have any resources that you would recommend to watch collectors?
"When I got started, reading magazines and online blogs was how my passion grew from a little seed to this huge massive thing. I wanted to consume everything that I could. I also recommend people go to the brand website that interests them. Do research and find out about the brands. There's everything under the sun, and it's more accessible than ever. For me, WatchTime magazine was a great resource that we got in the store.  I would read this magazine all of the time, and I would take everything in.

That being said, I don't think there's one resource that's right for everyone. You can read culminations on blogs or you can go to the brand website and read just about Breitling. It all depends on what you're looking for."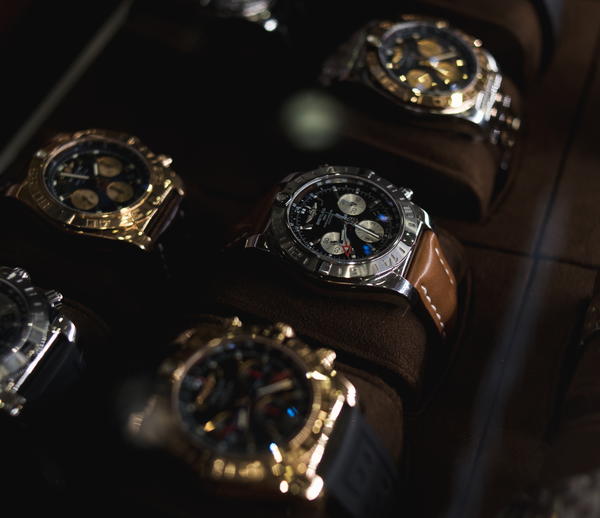 Speed Round: Our Quick Questions
What do customers most often ask for in a watch?
Complications such as chronographs and annual calendars.


Have you noticed any trends in case materials?
Stainless steel is always popular, but ceramic is quickly gaining steam.


Do you collect watches?
"Yes, I own quite a few watches, but I started consolidating. I now have fewer less expensive watches and more high-quality watches. I probably have 8 or 9 watches in my collection right now.

I'll tell you this: I have enough watches where I have multiple wedding rings to match my watch to match my outfit. I have a rose gold for rose gold, yellow for yellow, and platinum for white. My wife thinks I'm crazy, but there are worse things."


Alright, I have to ask… do you have a favorite watch?
"I don't. I try and match with what I'm wearing. It's impossible to choose a favorite; it's almost like asking "what's your favorite movie." To me I need to know the category and the time of day. I like different watches for different reasons, so I couldn't pick just one."
 
We asked quite a few questions, but did we miss anything? Do you have a specific question about watches or the watch industry?
Let us know in the comments below!
Watch reviews, industry info, exclusive partner offers, and more straight to your inbox!