Interview with Matt Hranek, Author of "A Man & His Watch"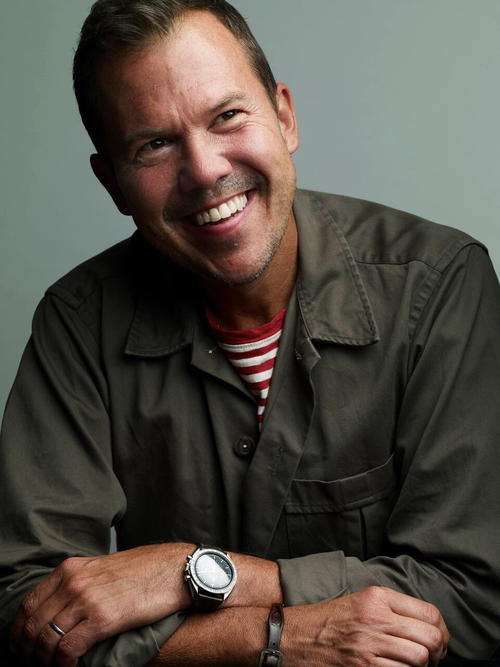 At this year's WatchTime New York event, I had the opportunity to sit down and chat with Matt Hranek about his new book, A Man & His Watch. Unlike many other watch books, A Man & His Watch focuses on the story behind a watch, instead of the timepiece itself. As Matt says, this book is "driven by the stories—not the timepieces. Of course the timepieces are important, but it doesn't matter if it's a Casio F7 or a gold Rolex Submariner."

Over the past two years, Matt has interviewed watch collectors from around the world, and he's pulled together a collection of stories about one-of-a-kind watches and the men who wear them. This book is available now, and I highly recommend it. Don't believe me? Ask my coworkers. They took one look at the book and fell in love. 
 
Tell us about yourself.
"My name is Matt Hranek, and I wear a bunch of different hats. I started out as a photographer, found my way into television, and have always worked in the magazine world. As that magazine world developed into more content development and editing, I started handling the luxury market and the watch market (with complete pleasure) for Condé Nast Traveler."
So how did you get started in watches?
"Well, I have always loved watches. I'm still of a generation where watches were important tools. My first watch was a Winnie the Pooh watch. When you were a kid and you got a little mechanical watch, it was awesome because you felt like you were your dad. Plus, my father was into watches. We shared that passion for well-made things.

So I was always really into watches on an aesthetic level moreso than a mechanical level. I like watches the same way I like cars: I can talk about car design but I can't talk about the nuances of the engine."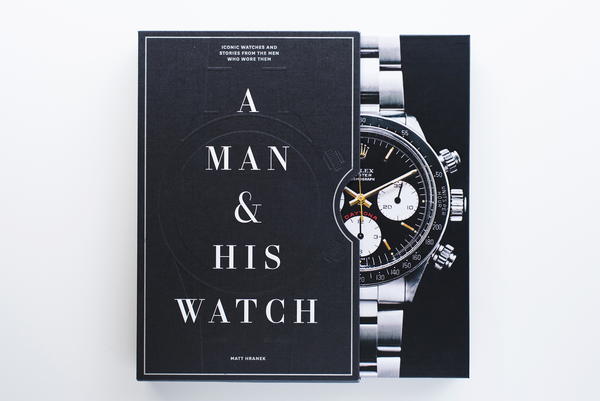 How many watches do you own?
"I probably have 15 or 20 watches of varied value and varied brands, from simple Timex watches to my father's Rolex that he left me when he passed away."
Do you have a favorite watch?
"My father's Datejust is really my favorite because when I put on my father's watch, it immediately connects me to him. I think a lot of the men who I interviewed for the book had those kinds of connections."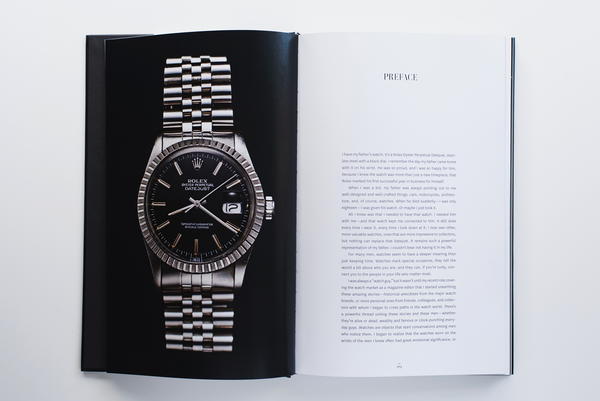 Alright, let's discuss your book. What inspired you to write "A Man & His Watch"?
"[At work] I started hearing these extraordinary stories: how a watch impacts a person's life and how a watch can celebrate a certain event. And then I heard these mysterious holy grail stories, like the Paul Newman Daytona watch. 

Then Artisan Books [a publishing company in New York] approached me about writing a book in the 'man space.' I said: 'Well, I think there's a great watch book here... a book driven by the stories—not the timepieces. Of course the timepieces are important, but it doesn't matter if it's a Casio F7 or a gold Rolex Submariner.' [Artisan] loved the idea, so that's how it happened. 

Then I worked with Stephen Lewis, a photographer and good friend of mine... He was doing accounts for Tiffany and Bulgari, and he loves watches. It was the perfect collaboration."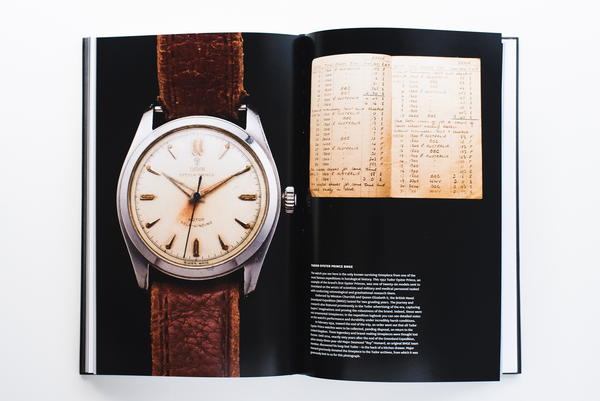 Do you have a favorite story from the book?
"Every story in the book is a story that I love. Hands down. But there are some stories that stand out. 

There's a funny story about this Timex Indiglo that is owned by a guy named Dimitri, who's a maitre d' of this very nice restaurant-hotel in Los Angeles called the Sunset Tower....There's a lot of celebrities that have dinner there and stay at the hotel, and one of them is Bill Murray. So Bill Murray walks in and asks Dimitri what time is it. And of course Dimitri, wearing a Swiss watch, can't tell what time it is because it's so dark in the restaurant. Bill has a Timex Indiglo that he takes off his wrist and hands to Dimitri. [Bill] puts [the Swiss watch] in Dmitri's pocket, and he says, 'tell me what time it is.' Of course Dimitri hits the button, the dial glows, and he knows the time. [Bill says:] 'That's the watch that you should be wearing.'

Dimitri says that every once in a while when Bill's staying at the hotel, he'll call down to the dining room and say, 'Dimitri…what time is it?' 

So again, what is the true value that we put on these things. Is it the material, is it the gold, is it the manufacturing, or is it the connections we make? For me, the value is the connections."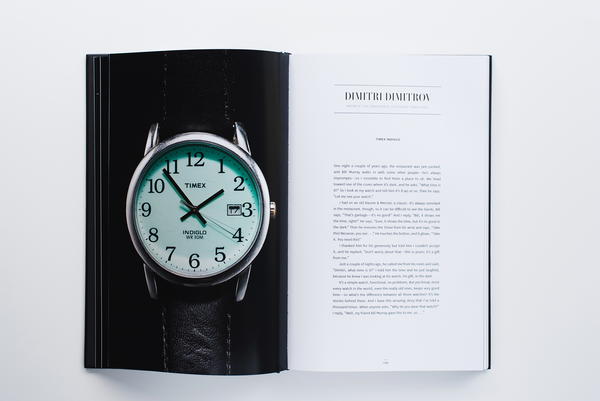 How long did it take to create this book?
"The first watch was this Paul Newman Daytona. I knew Clea Newman vaguely through SeriousFun, the charity [started by Paul Newman], and every time I saw her, she was wearing [her father's] watch. I got in touch with her and she very generously allowed me to come shoot it....That happened almost 1 3/4 years ago, and that was the first person I reached out to. As soon as that story was under wraps, we found the ebb and flow of the project. [That story] set the tone for the rest of the book." 
Did every interview make the final cut?
"Everything went into the book. There were a couple that I really really wanted that slipped through the crack. There was this Martin Luther King Timex, but... it just couldn't work out. We had a very specific way how we wanted these photographed, which meant not taking a snapshot through a piece of glass in a museum."

We set this up so that people couldn't say no.... Stephen and I figured out how we wanted the watches shot so it could be very transportable, very fast, and very easy for him to set up. So if someone said, 'You can have the watch for five minutes.' We said okay!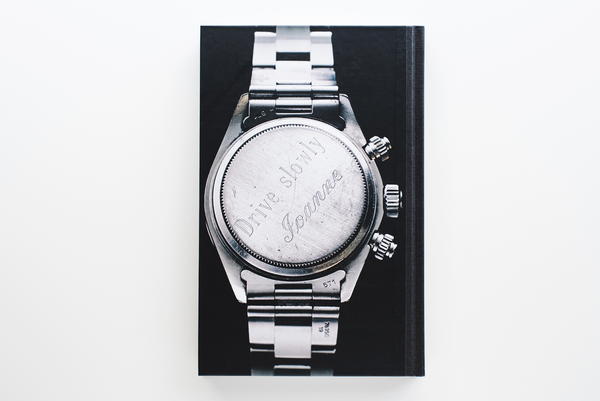 So Stephen Lewis took every single photo?
"Stephen took every single picture in the book."

So there wasn't an instance of someone saying "you can have this photo that I took"?

"We had to say no to that. There were a couple of times where people said that they would send a picture, but that's not what this book is about. The photographic approach was about showing detail, age, and patina, and not every watch is set at 10 past 10. It was about showing the life that existed within the object. Eric Ripert's Vacheron is beat up, but you know that's him slamming into frying pans and into the sides of stoves. We wanted to show that story in the nuances of the patina.

That's why I love vintage watches. I love the story that evolves with the object. So that story telling hopefully translates visually as well."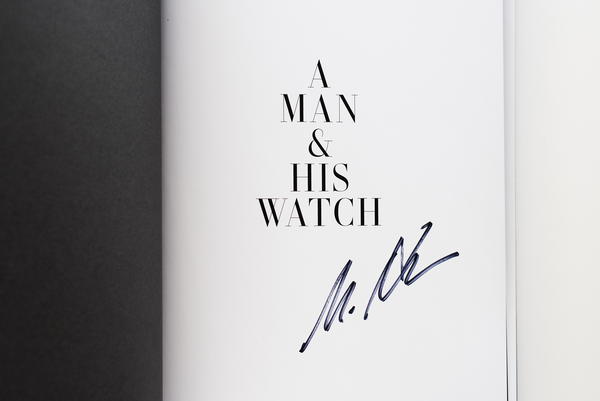 [Giveaway Closed] Don't forget! Leave a comment below for a chance to win a signed copy of "A Man & His Watch"
Contest Rules:
There is a maximum of one entry per person. Commenting on this page will enter you to win the prize. Duplicate comments are not tallied.
Winner will be selected at random from the comments on this page below.
Winner will be contacted November 20, 2017 by the email address provided in their account (please do NOT leave your e-mail address in the comments — you already provided it when you create your account).
You have until November 19, 2017 at 11:59 pm EST to leave your comment on this post. Comments after that will not be counted.
Contest open to anyone 18+ in US and Canada (excluding Puerto Rico and Quebec).
Let us know why you want to win this book!
RECENTLY VIEWED
Watch reviews, industry info, exclusive partner offers, and more straight to your inbox!