Rare Rolex Watch Breaks World Record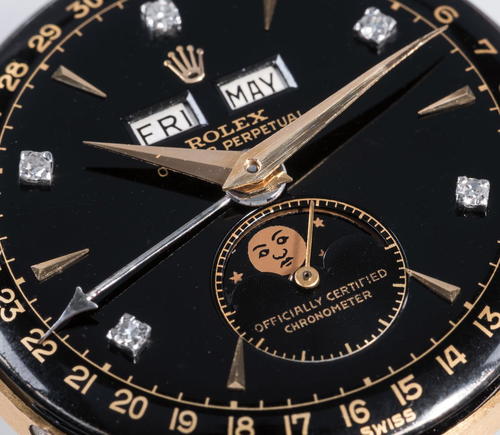 The Rolex Bao Dai
We have big news from the world of watches. On May 14, 2017, a Rolex watch sold for 5,060,427 USD, securing the world record for the highest price achieved for a Rolex wristwatch. The watch was the Rolex Bao Dai reference 6062, which belonged to the last emperor of Vietnam, His Majesty Bao Dai.

The watch was sold at the Phillips Auction House during the Geneva Watch Auction, and this is not the first time the watch was auctioned at Phillips. In 2002, the watch sold for 235,000 USD, which broke the previously held world record. It is interesting to note that the price of this watch increased 21 times over the course of 15 years.
During the auction, there was an eight-minute bidding war for the Rolex Bao Dai. The bidding war started with thirteen bidders (including three phone bidders); however, it came down to two anonymous phone bidders. The winning bidder was represented by Paul Maudsley from the auctioneer's London office.

Not only did this sale break the previous world record, it doubled the world record. In 2016, the Rolex split-seconds chronograph reference 4113 was sold for CHF 2,400,000, and it held the world record for the most expensive Rolex wristwatch until this past Sunday. It is interesting to note that Phillips Auction House sold both of these watches.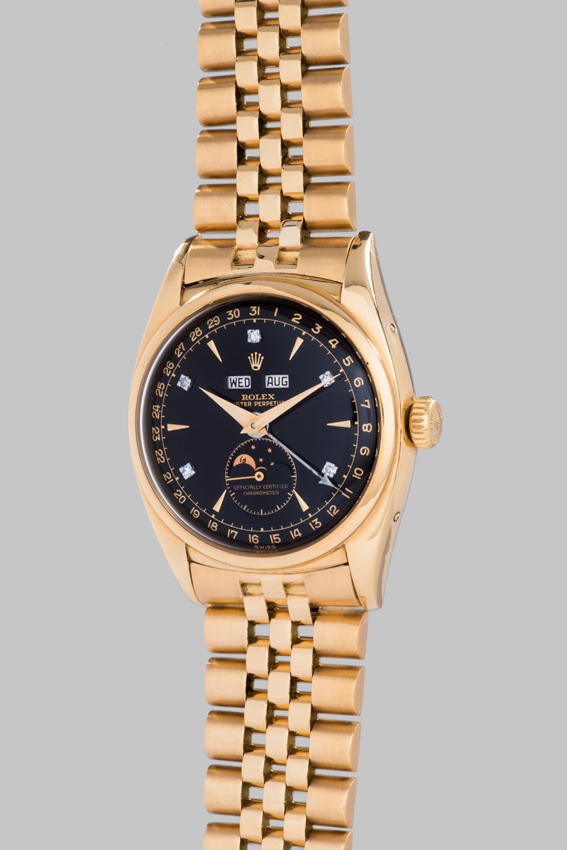 This yellow gold Rolex watch features a triple calendar with a moonphase display and a perpetual in-house movement. It is one of only three black dial models known to exist with diamond markers. This model is unique because it's believed to be the only model where the diamonds are only featured at the even hours.

As mentioned above, this watch was previously owned by the emperor of Vietnam, Bao Dai. The emperor was born as Nguyen Phuc Vinh Thuy, but he was granted the name Bao Dai, which means Keeper of Greatness, when he took the throne in 1925 at the age of 12. His Majesty Bao Dai was the 13th and last emperor of Nguyen Dynasty. He bought this watch during Geneva peace negotiations in 1954. 
RECENTLY VIEWED
Watch reviews, industry info, exclusive partner offers, and more straight to your inbox!