The 8 Best Watches Under 500 Dollars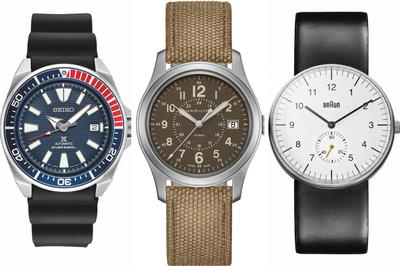 Not everyone can afford a $10,000 Rolex or a $30,000 Patek Philippe, but that doesn't mean that you can't afford a good quality watch. There are quite a few quality watches manufactured by trustworthy brands that are priced under 500 dollars. 

We've compiled the 8 best watches under 500 dollars, and they're all available now. There's no need to break the bank because these watches look great, are highly accurate, and are built to last. 

What do you think? Did we miss a watch? Let us know in the comments below! 
Table of Contents
We've selected our top 11 watches under 2,000 dollars, and these watches range from dress watches to sport watches. No matter the design or style, you can be sure that these are quality watches. Let us know if your watch makes our list! 11 of the Best Men's Watches under $2,000
RECENTLY VIEWED
Watch reviews, industry info, exclusive partner offers, and more straight to your inbox!