The Rolex Murder: How a Rolex Watch Helped Solve a Murder Case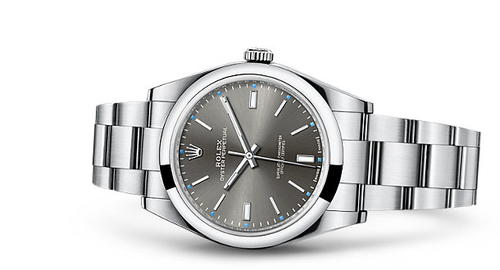 The Rolex Murder: How a Rolex Watch Helped Solve a Murder Case
It's not every day that a Rolex watch is the key that helps solve a murder case; however, that's exactly what happened in 1996 with the murder of Ronald Platt. 
The Background Info
In 1990, Albert Johnson Walker, an Ontario financial consultant, was living in Canada with his wife and three children. After his financial services company collapsed, Walker embezzled 3.2 million dollars from his clients and fled to England with his 15-year-old daughter, Sheena. Walker left behind his family and 18 counts of fraud, theft, and money laundering.   

In England, Walker adopted the name David Davis and Sheena became Noelle—his pretty, young wife. Walker befriended Ronald Platt, a TV repairman, and together they started a business. Platt confided in Walker that he had been raised in Canada and longed to return to his home country, and in 1992 Walker gifted Platt a one-way ticket to Calgary and convinced him to leave England and return to Canada.

As soon as Platt left, Walker stole his identity. Under the ruse of needing the information for the business, Walker convinced Platt to leave behind his driver's license, his signature stamp, and his birth certificate. It seemed like the perfect plan… that is until the real Ronald Platt decided to return to England in 1996.

 
The Murder
Nervous that his cover was about to be blown, Walker invited Platt on his yacht and took him out into the English Channel. Walker then knocked Platt unconscious, tied an anchor around his belt, and threw him overboard. On July 28, 1996, a fisherman caught Platt's body in his net. Platt's identity was a mystery to the police, until they noticed a Rolex watch on his wrist. 

 
The Rolex Watch
The police contacted Rolex and inquired about that specific watch. Fortunately Rolex keeps a record of purchases and service dates, so they were able to name Ronald Platt as the owner of the Rolex Oyster Perpetual. This was the first clue that led police to Walker.

The police were also able to determine the date of death with the help of the date window. The Rolex Oyster Perpetual watch was water resistant, so the watch continued to run even after Platt was thrown overboard. The watch continued to run until the two- to three-day power reserve ran out. By subtracting the power reserve from the watch date, the police determined that Ronald Platt was murdered on July 20, 1996. 

 
The Investigation
As Ronald Platt's business partner, Walker (going by the name of David Davis) was called into questioning. When asked about his business partner's whereabouts, Walker said that he believed Platt had traveled to France. Later on in the investigation, the police arrived at Walker's home to clarify something in his statement. Because Walker wasn't home, the police spoke to his neighbor, who quickly informed them that a man named Ronald Platt lived next door, not David Davis. The neighbor also informed police that Walker had a yacht that he frequently took out for days at a time, and the yacht was located near where Platt had been found.

The police arrested Albert Walker on October 31, 1997.

 
The Trial
 Walker pleaded not guilty to the murder of his friend, Ronald Platt. However, the evidence stacked against him, especially when a GPS system pinpointed Walker's yacht to the area and time of Platt's murder. Sheena also testified against her father, saying that he had manipulated her into staying with him.

In June 1998, Albert J. Walker was convicted of Ronald Platt's murder, as well as the embezzlement that he committed while in Canada. He was sentenced to life imprisonment with the possibility of parole after 15 years.  

 
Watch reviews, industry info, exclusive partner offers, and more straight to your inbox!