Bovet 1822 Récital 20 Astérium Review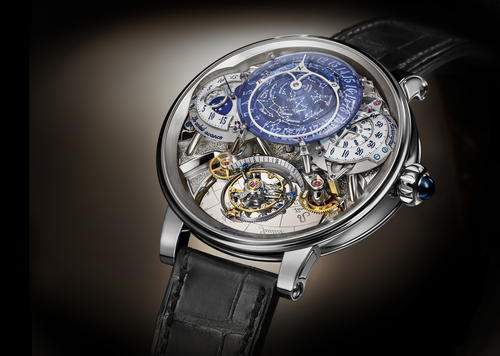 Bovet 1822 Récital 20 Astérium
Although they're not as well-known as Patek Philippe or Vacheron Constantin, Bovet 1822 has earned their spot as a high-end luxury watch brand. Through innovation and creativity, Bovet pushes the boundaries on what a wristwatch can do. Unlike a Rolex watch that can be seen in nearly every office around the world, Bovet timepieces are unique in that you may never find another person with the same Bovet watch.
While at Couture, a Las Vegas watch and jewelry show, our team had a chance to sit down with Bovet and talk about one of their newest timepieces, the Récital 20 Astérium. The Astérium is the second watch in Bovet's astronomical series; this series began in 2016 and it consists of ultra-complicated astronomical watches such as the Récital 18 Shooting Star. If you haven't heard of the Récital 18 Shooting Star, be prepared to have your mind blown: this watch features a five-day tourbillon, a hemispheric worldwide time function with selectable time zones, a compact 24-cities indicator on rollers, a hemispheric moon-phase display, and timekeeping by means of a jumping hour with retrograde minutes. 

(Bovet Récital 18 Shooting Star shown below.)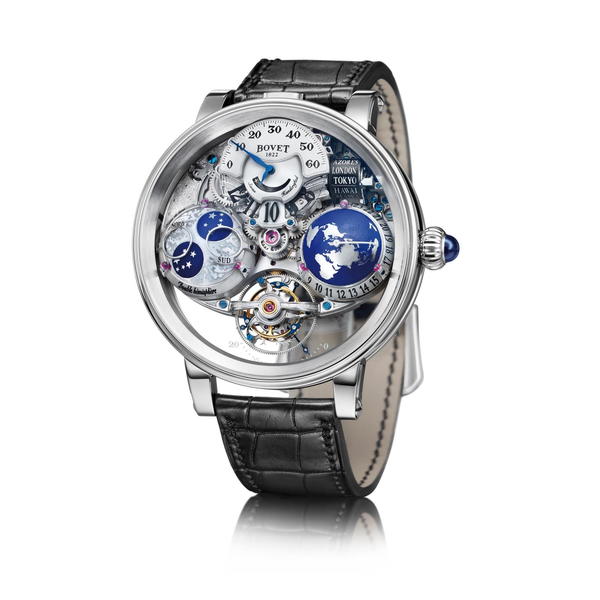 The Watch Index took on Sin City at this year's JCK and Couture Watch and Jewelry Shows. We met with some of the top watch brands, and they showed us some pretty amazing watches. While at the shows, there were four trends that stood out to us, and we wanted to bring these trends back to you. The Top 4 Watch Trends from JCK and Couture
If you thought that was complicated, just wait until you hear about Bovet's second astronomical watch: the Récital 20 Astérium. Bovet truly shot for the stars when they dreamt up and created this ultra-complicated watch.

Symbolizing the relationship between time and space, the Astérium focuses on astronomy in its design and complications. The watch features a flying tourbillon, a night sky chart, a perpetual calendar, and a number of other astronomical functions. Despite these grandiose complications, this watch boasts a 10-day power reserve.

Because there's so much going on, we're going to focus on one element at a time.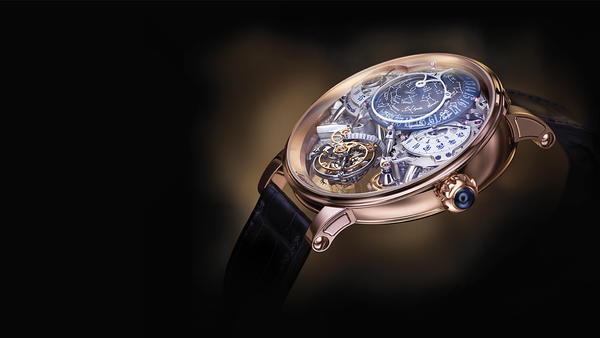 The translucent blue sapphire dome has been fully laser-engraved with a map of the stars and constellations visible from Earth. The constellations featured on the dome are the same constellations that appear currently in your time zone. The highest stars in the sky are depicted at the top of the dome and the stars nearest the horizon appear on the periphery of the display aperture. Setting the time resets the entire watch, including the constellations. So no matter where you are in the world, the watch will show you the current constellations in your time zone. 

Not only does the translucent blue sapphire dome showcase the constellations but it also features an hour wheel. This specific watch displays the time in 24-hour increments (military time), but the brand creates different dials for different parts of the world. Buyers can request that their watch features 12-hour increments.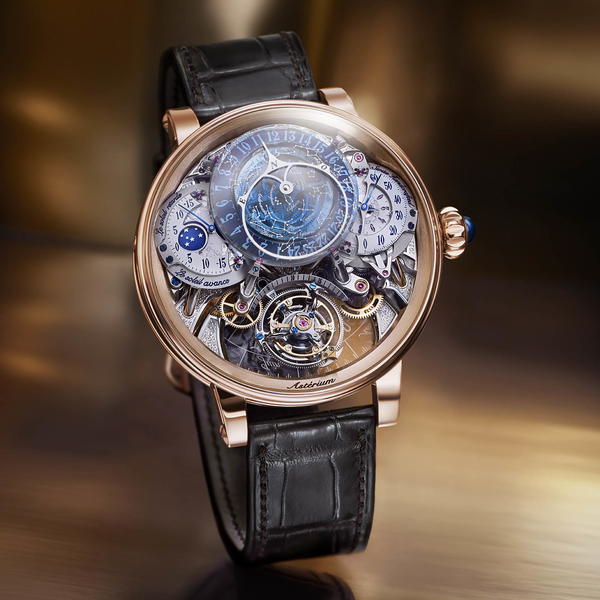 There is something unique about the hour hand on the Récital 20 Astérium. Unlike traditional watches, the hour hand doesn't just indicate the time. It also points north to facilitate map-reading, and it carries the elliptical window to display the characteristics of the night sky.  

The dial also includes two hemispheric indicators and a hemispheric precision moon phase indicator with an integrated equation of time complication. If that weren't enough, there's also a 10-day power reserve indicator and a retrograde minutes hand. At 6 o'clock, you can view the patented double face flying tourbillon, which is the driving power behind the seconds hand. As for the movement, this watch is powered by the hand-wound 17DM02-SKY caliber, and this caliber runs at a frequency of 18,000 vph.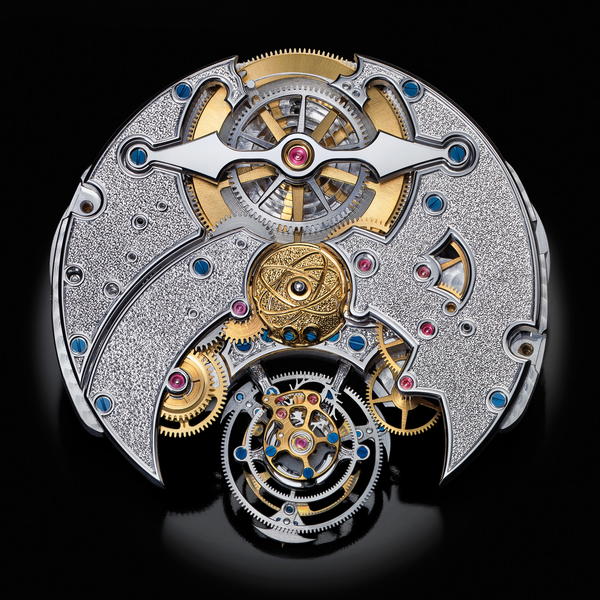 You may spend hours drooling over the dial, but don't let that stop you from also enjoying the case back. In order to create the most accurate astronomical calendar possible, the Bovet Récital 20 Astérium follows the sidereal calendar (a calendar that tracks the actual duration of Earth's orbit), which means that the watch tracks every year as 365.25 days. To keep things simple, we typically follow the Gregorian calendar which rounds down to 365 days in a year, and every four years, we add an extra day (leap year) to account for the lost time.

To track the sidereal calendar, the single central hand on the case back performs a complete rotation every 365.25 days. The case back also offers an annual calendar (dates and months); zodiac signs and corresponding constellations; and indications for the seasons, solstices, and equinoxes.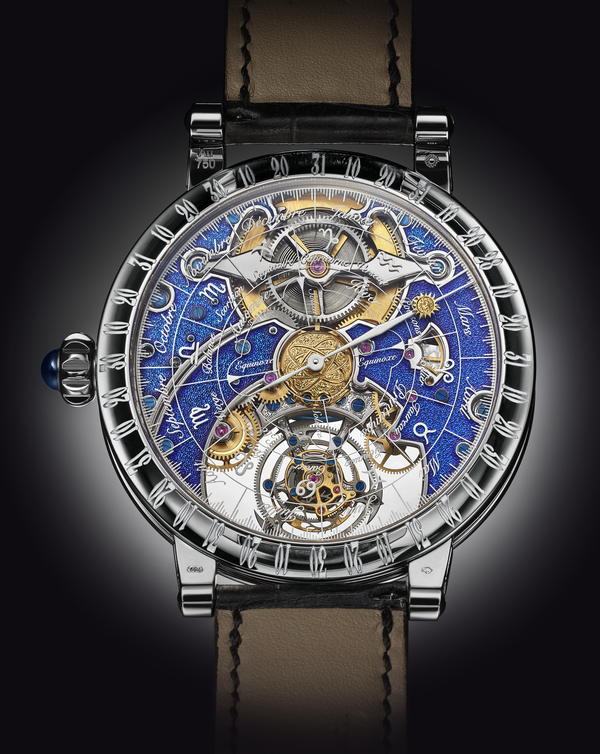 The watch is available in red gold, white gold, or platinum, and as with every Bovet watch, you can request to customize the watch to your liking. The watch comes on an alligator leather strap fitted with either an 18K red or white gold ardillon buckle. The Bovet Récital 20 Astérium is limited to 60 pieces, and it's priced at $350,000.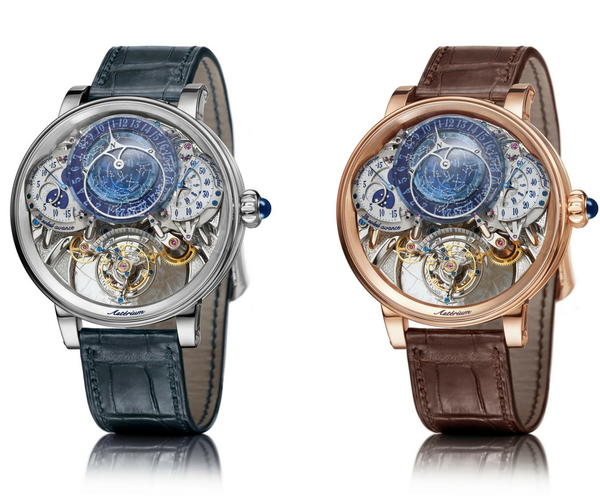 Stats
   -   Diameter: 46mm
   -   Thickness: 18.3mm
   -   Water Resistance: 3 bar
   -   Case Material: Red gold, white gold, or platinum
   -   Limited Edition: 60 
When looking to buy a watch, there are many decisions you'll have to make. You'll need to decide which style appeals to you, which features you need to have, and what price you're comfortable paying. Plus, you'll need to decide which watch case material is best suited for your lifestyle and price point. Watch Case Materials: The Go-To Guide for Buying Watches
RECENTLY VIEWED
Watch reviews, industry info, exclusive partner offers, and more straight to your inbox!