The Ultra-Thin Citizen Eco-Drive One Review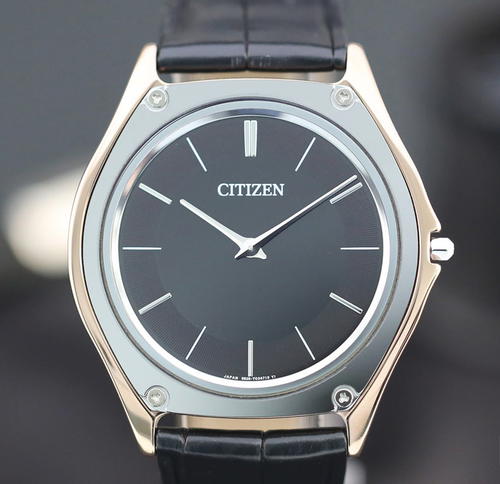 The Ultra-Thin Citizen Eco-Drive One
Forty years ago, Citizen released their first solar-powered watch, the Citizen Crystron. Since the Crystron, Citizen has made leaps and bounds in refining their solar-powered technology. Whereas before the photovoltaic cells appeared front and center on the dial, now they're hidden directly beneath the dial, out of sight. This allows for a cleaner design and more ingenuity with dial layout.

To celebrate the 40 year anniversary of the Crystron, Citizen has released an ultra-thin Citizen Eco-Drive One. Standing at only 2.98mm, this watch is shockingly thin and it has earned the title of thinnest solar-powered watch. In order to accomplish this feat, Citizen has reduced the 85-component movement to just 1mm thick.
The "one" in Citizen Eco-Drive One refers to the one millimeter thick movement. This movement is made entirely in-house and it can run for 10 months on full charge before needing sunlight. In comparison, the Crystron could only run for 10 days on full charge.

However, don't let the size fool you; this watch is durable. The limited edition version uses Cermet, a ceramic and metal composite, for the case and a tungsten carbide bezel. These materials are built to last with added strength and durability making this watch both practical and wearable. Continuing the trend of long-lasting materials, the three other versions use a stainless steel case and a Cermet bezel.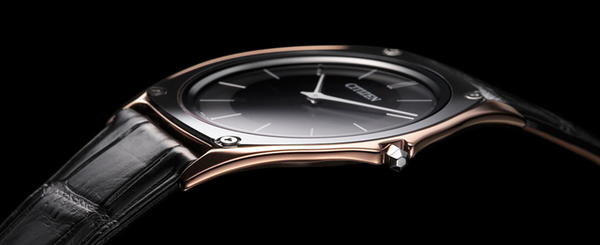 In a perfect world, you'd try on a variety of watches to test which one looks the best on your wrist. However, ordering online has thrown a wrench in this plan. Now, buyers need to know which watch size works best for their style and wrist. What is the Best Watch Size for Your Wrist
The limited edition case sits at 38.15mm thick, making this watch appear large on your wrist despite the thinness. The limited edition Cermet and Tungsten Carbide watch comes with a black crocodile leather strap. There are 800 pieces available worldwide, and the projected price is 6,000 USD.

The three other versions all have stainless steel cases, Cermet bezels, and stainless steel bracelets. The dial colors as well as the textures vary across the three watches. The standard Eco-Drive One watches are priced at a projected 2,600 USD, making them more affordable for the everyday watch buyer.

For more information on the Citizen Eco-Drive One, visit citizenwatch-global.com.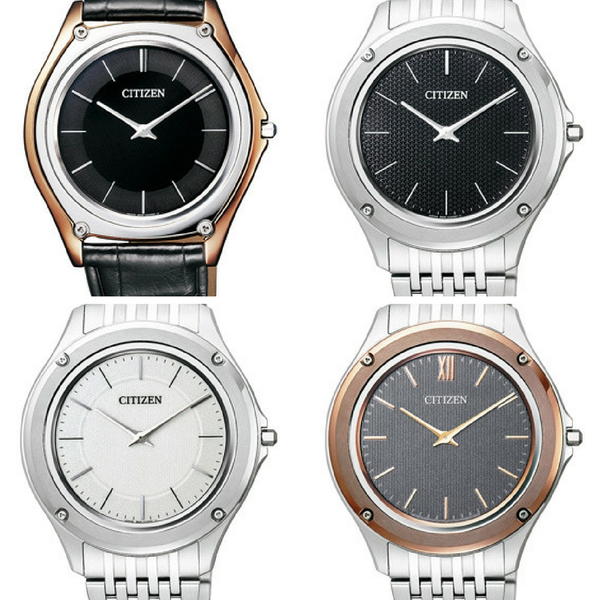 A quartz watch uses a battery instead of a mechanical movement. The three primary types of quartz watches are battery, solar, and kinetic. It may seem confusing that all three use a battery, but battery-powered is its own type of quartz watch. What is a Quartz Watch
RECENTLY VIEWED
Watch reviews, industry info, exclusive partner offers, and more straight to your inbox!