Chanel Monsieur de Chanel Review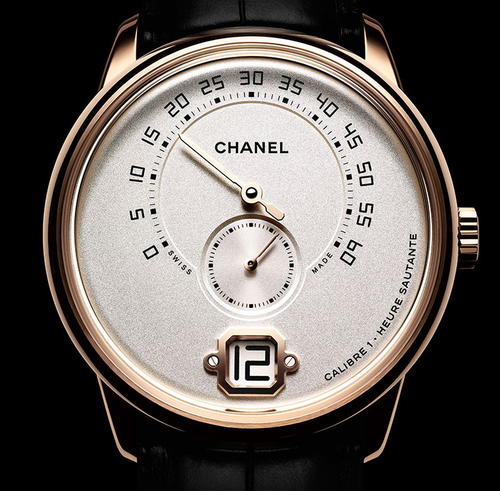 There are quite a few "firsts" happening with this Monsieur de Chanel watch. This is Chanel's first in-house movement and their first dedicated men's watch. Although Chanel is relatively new to the game, they hit a homerun with this high-end, luxury watch. 
At first glance, you can see that this is not just a fashion watch; it embodies haute horology with its modern design and technical accomplishments. The dial includes a jumping hour display at 6 o'clock, a running seconds sub-dial, and a retrograde minute display that spans 240 degrees. It may take you a moment to become familiar with reading the hour in a window display and the minutes in a linear display, but the two-step process will shortly become second nature.

Chanel didn't just stop with dial functionality; they also customized the watch with its own specially-designed font. The font is used for both the dial text and the jumping hour numerals, and it appears to be inspired by electronic digital numerals.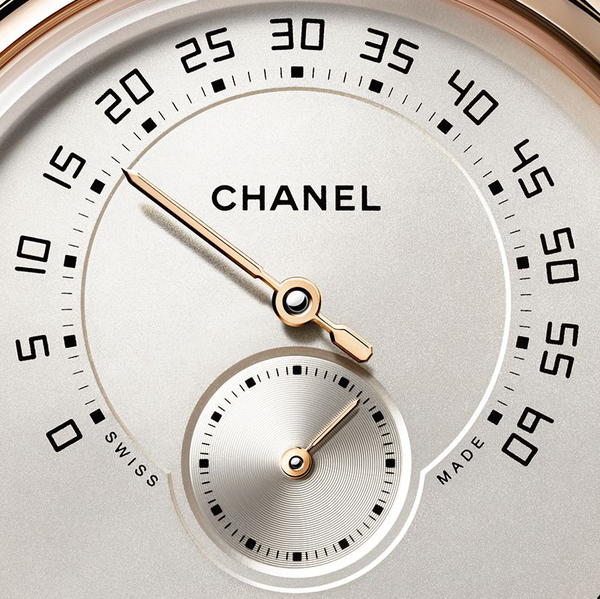 It might be obvious that you shouldn't wear a Patek Philippe to the gym, but it's not always clear cut which watch you should wear to a business meeting or wedding. Knowing how to pair a watch to an occasion is a crucial skill that every watch owner should master. The Best Watch for Every Occasion
The in-house Calibre 1 movement consists of 170 components that work together perfectly, and it's visible through the sapphire glass caseback. Not only will you see the any-thing-but ordinary design, but you'll also see added modernity since its made entirely from black anthracite. The movement also provides a three-day power reserve for this manually-wound watch.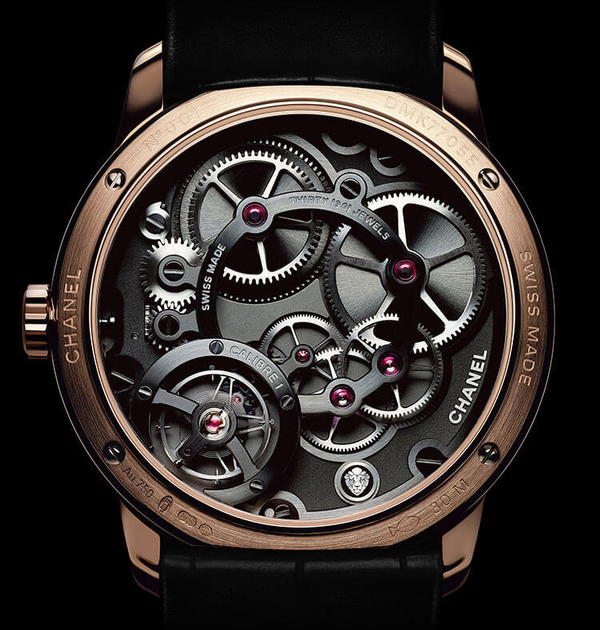 So how did they manage to accomplish this extraordinary feat? In 2011, Chanel invested in the high-end independent watchmaker, Mr. Romain Gauthier. Gauthier not only provided his knowledge and expertise, but he also created some of the wheels used in this movement.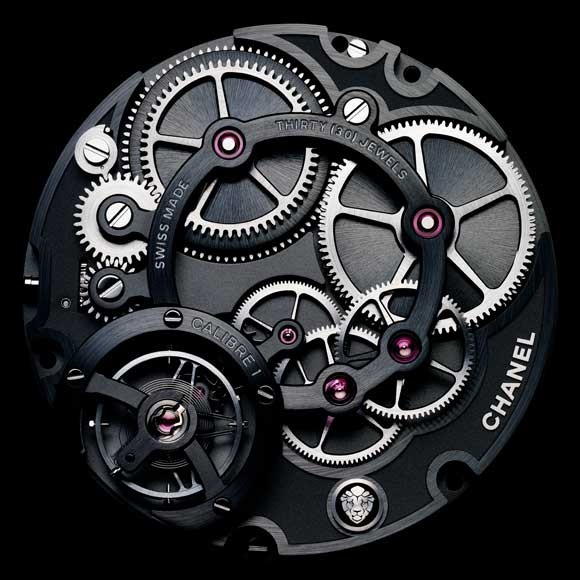 From start to finish, this watch took five years to create. The time and energy put in to creating this design is shown by the impressive end product. You can expect that this watch is only the beginning of Chanel's men's luxury watches. The company has already stated that they'll introduce variations of these designs with additional complications and features. From the appearance of this watch, it seems as if Chanel is focusing more on the mechanics, the design, and the complexity of their time pieces instead of trendy, short-term watches.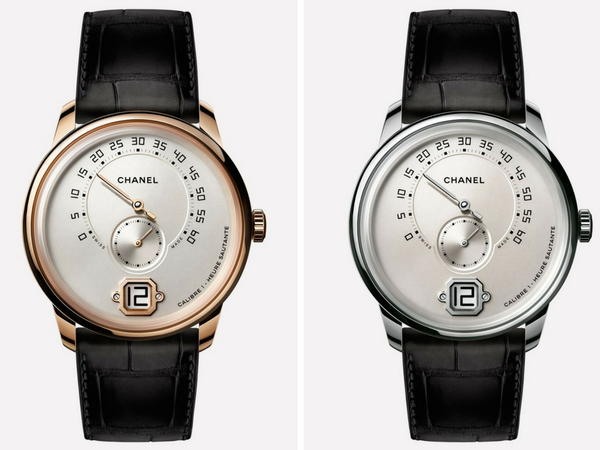 This watch was introduced in July 2016, and it is limited to 300 pieces, 150 in white gold and 150 in beige gold. The white gold model will cost $36,000 and the beige gold model will cost $34,500.

Note: If you've never heard of beige gold, you're not alone. Beige gold is a Chanel alloy that is slightly paler than rose gold.
Stats
        Diameter: 40mm
        Depth: 10.4mm
        Strap: Black alligator
        Water Resistance: 3 bar
If you do not maintain your mechanical watch, it can break in no time at all. In order to keep your mechanical watch in tip-top shape, it's important to know how to care for it. By following these tips and tricks, you'll hopefully avoid costly repairs. How to Maintain a Mechanical Watch
RECENTLY VIEWED
Watch reviews, industry info, exclusive partner offers, and more straight to your inbox!