23 Independent Watchmakers You Need to Know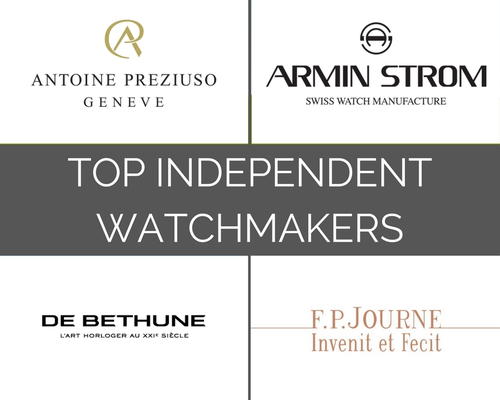 The Top 23 Independent Watchmakers
There is no one definition of an independent watchmaker, but everyone agrees that they do not belong to one of the larger groups, such as the SWATCH Group, the LVMH Group, or the Richemont Group. Other qualifications can include making their own watches and movements and developing their own creative strategy.

Therefore, these watchmakers play a large role in every aspect of the watchmaking process. They help brainstorm the idea, develop the design, create the movement, assemble the watch, and finally, market, distribute, and sell their product.
Which of these independent watch brands is your favorite? Let us know in the comments below!
RECENTLY VIEWED
Watch reviews, industry info, exclusive partner offers, and more straight to your inbox!