Quartz vs Mechanical Watches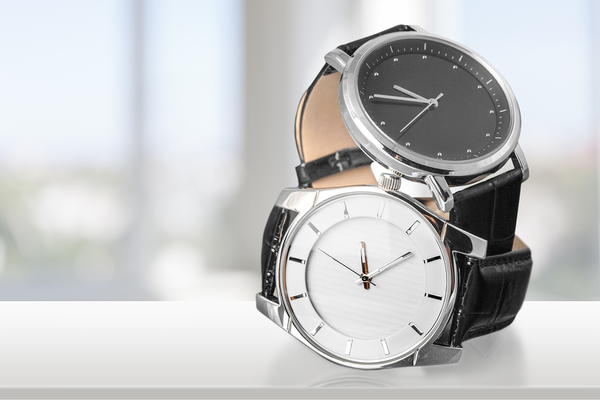 If you're new to the world of watches, then you may be unfamiliar with how quartz and mechanical watches differ. But don't worry, we're here to help. This guide will explain why mechanical watches are more expensive and how you can tell the difference between the two. We'll even delve deeper into the two types of mechanical watches: automatic watches and manual watches. If you have any questions, feel free to leave us a comment. Our watch experts would love to clear up any confusion. 
Quartz vs Mechanical Watches
Quartz Watches
Incredibly popular when they were first introduced in the 1960s, quartz watches were the new technology that quickly surpassed old-fashioned mechanical watches. However, due to mass production, quartz watches are now widely available for purchase, and this has caused watch connoisseurs and collectors to return to the more traditional mechanical watches. Although quartz watches are more common, that does not mean that they are not good watches. Here are some common traits of quartz watches. 
Quartz watches have an electronic movement and most are powered by a battery. Recently, there have been some new watches that use eco-drive technology, which simply means that the watch is solar powered. 

Quartz watches are incredibly durable and low-maintenance. Most often the only service your watch will need is to change the battery when it dies. A typical battery will last between 2 and 5 years, depending on the watch's features. For example, a watch that illuminates or includes a stopwatch will run through its battery faster than a simple, minimalist watch. 

Quartz watches are generally more accurate than mechanical watches. A good mechanical watch may be off a few seconds per day, whereas a good quartz watch will be off a few seconds per year.  

Buying a quartz watch versus a mechanical watch will also save you money. Because there are less moving parts, quartz watches are easier to create and cost less to produce. You also pay more money for the prestige of owning a mechanical watch. 

The easiest way to determine if a watch has a quartz movement or a mechanical movement is to look at the seconds hand. If every second has an individual movement (a tick, tick, tick quality), then it is most likely a quartz watch. If the seconds hand has a sweeping motion, then it is most likely a mechanical watch. 
Mechanical Watches
So if quartz watches require less maintance and are more accurate, durable, and cheaper, you must be wondering why mechanical watches are sought after by the watch community. Here are some common qualities of mechanical watches. 
Mechanical watches are unique because not everyone has a mechanical watch. Most high-end, luxury watches are mechanical rather than quartz. Additionally, mechanical watches showcase the history of watchmaking. 

Mechanical movements are powered by springs. They're also more intricate because the movements are typically made up of 50 to 300 parts, depending on the number of complications. It is these numerous parts that cause mechanical watches be more fragile than quartz watches. 

Mechanical watches require maintenance and cleaning every few years. However, if maintained and properly cared for, mechanical watches can last for years. Some mechanical watches are passed down through the generations as a family heirloom. 

As stated above, you can typically identify a mechanical watch by its sweeping seconds hand. For an example, check out the 60 Minutes intro. 
Two Types of Mechanical Movements:

Automatic Movements: Automatic movements are self-winding. They harness power through the motion of your wrist. Because the watch winds every time you wear it, it needs to be worn regularly. If it is not worn regularly, then the watch will stop running and need to be wound manually.  

Manual Movements: Manual movements are more traditional than automatic movements. They are hand wound by turning the crown clockwise. Be sure to not overwind; if you feel slight resistance, stop winding immediately. The length of time between windings will depend on the watch. For instance, some watches need to be wound every day, whereas other watches can run for eight days without being wound.
RECENTLY VIEWED
Watch reviews, industry info, exclusive partner offers, and more straight to your inbox!