Seiko Crystal Collection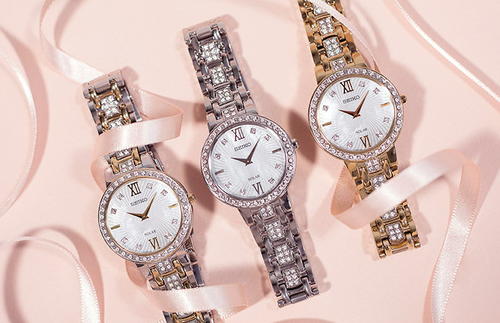 Three Brand New Ladies Watches from Seiko
Seiko has released three new watches in their Crystal Collection, and there's no mistaking the fact that these watches sparkle. All three watches feature Swarovski crystals set into the dial, the bezel, and the bracelet. The mother-of-pearl dial adds to the sparkle with a swirl design that shimmers when it catches the light.
The watch is powered by caliber V115, a solar-powered quartz movement. This movement boasts a 12-month power reserve once it's fully charged, which means that this watch can run for 12 months without any light. But we have a suspicion that this won't be tested because you'll want to wear this watch everywhere you go.

However, make sure you don't wear this watch to the pool because it is water-resistant to only 3 bar. This means that the watch is splash proof, but you should avoid jumping in the pool while wearing this watch.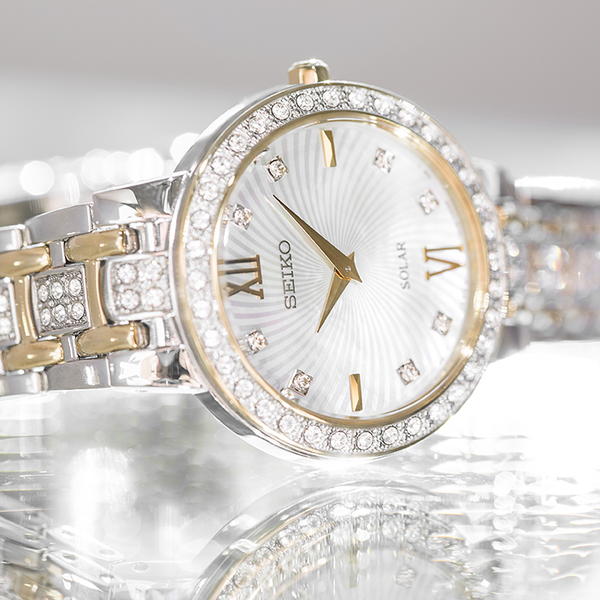 Because this watch includes a solar-powered quartz movement, it's incredibly durable and low-maintenance. No need to worry about changing the battery or scheduling regular maintenance. Plus, quartz watches are more accurate than mechanical watches. Typically, a good mechanical watch will be off a few seconds per day, but a good quartz watch will be off only a few seconds per year.

We suggest you treat your mom, your wife, or yourself to one of these Seiko ladies watches. Your loved one will fall in love with the crystals and mother-of-pearl swirl dial, and you'll fall in love with the price. The stainless steel and the two-tone versions are $350 each, and the gold-plated version is $325.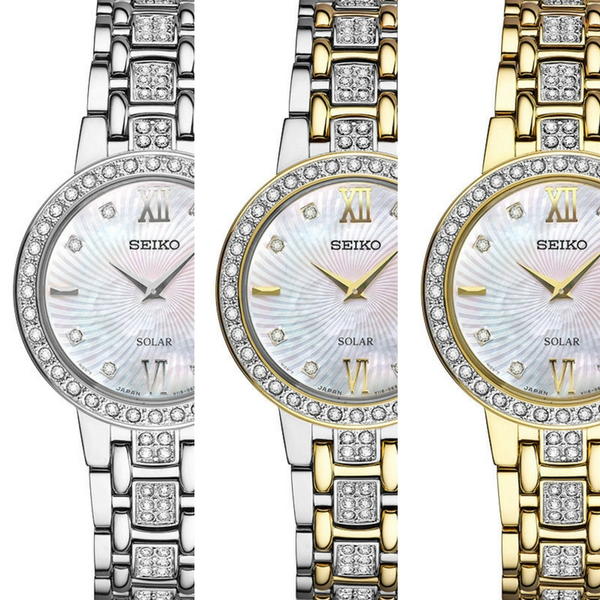 RECENTLY VIEWED
Watch reviews, industry info, exclusive partner offers, and more straight to your inbox!