American Watch Brand: Detroit Watch Company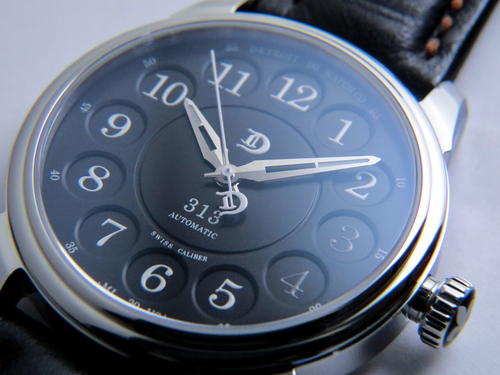 When you think of watch brands, you immediately think of Swiss brands (such as Rolex, Patek Philippe, Omega, and TAG Heuer) or Japanese Brands (such as Citizen, Seiko, Casio). Germany, France, and Great Britain are also home to some incredible watch brands.

But what about American watch brands?

We're going to explore some of the best American watch brands in this seven-part series, and each article will focus on one of our favorite American watch brands. Interested in reading more, check out our American Watch Brand series here!
First up is the Detroit Watch Company.
The Detroit Watch Company was founded in 2013 by Patrick Ayoub and his wife, Amy. Although the brand is relatively new, Ayoub has quite a bit of experience in the watch industry. Before launching his own brand, Ayoub designed watches for US and European watch brands, and it was his clients that encouraged him to use his talents and designs to create his own watches.

From the very beginning, the Detroit Watch Company has celebrated the history of its home city, Detroit. Each collection is inspired by a historical moment in Detroit's history. For instance, the 1701 collection is named after the birth year of Detroit, the M-1 Woodward collection celebrates the first paved road in US history, and the B24 Liberator collection honors the WWII airplanes that were manufactured in Detroit and which helped turn the tide of the war.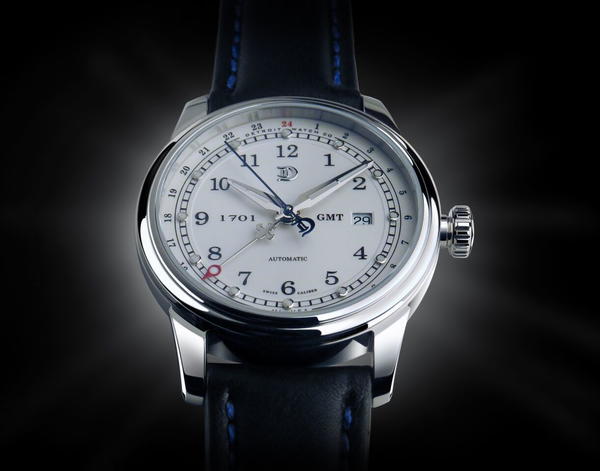 Although the Detroit Watch Company celebrates the history of Detroit, that does not mean that they only appeal to Michigan-based watch collectors. According to Patrick Ayoub, 70 percent of their watches are sold out of state and 10 percent are sold internationally. He says that "people buy their watches because of the design, because they're hand-assembled in the United States, and because they use Swiss automatic movements."

In terms of production, the Ayoubs and their team design, build, and test each model. Although the Detroit Watch Company does not manufacture their own parts, each watch is assembled and tested by Patrick Ayoub. On average the Detroit Watch Company produces between 400 and 500 watches every year.

I also mentioned that the Detroit Watch Company uses Swiss automatic movements. When the brand first launched, they were using Japanese Miyota movements, and they've transitioned to using Swiss-made movements. Of course, Swiss movements come with a reputation of being incredibly reliable, so buyers were naturally pleased with the transition.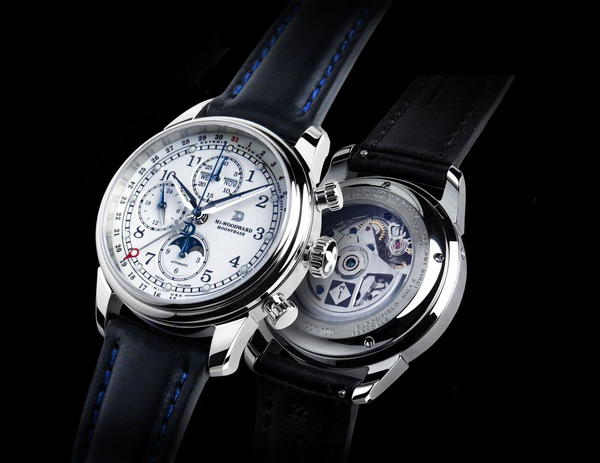 Detroit Watch Company Watches
So what about their watches?

There have been a few standout watches that have caught buyers' attention. For instance, the first edition of the M1-Woodward sold out in less than a month and a half. Fortunately, this watch is now a part of the Detroit Watch Company's permanent collection, so it's here to stay. The M1-Woodward comes in a 44mm stainless steel case and it features an automatic movement with a day-date window and chronograph. In March 2018, the Detroit Watch Company will introduce its first moonphase (shown above), and it will be a part of the M1-Woodward collection.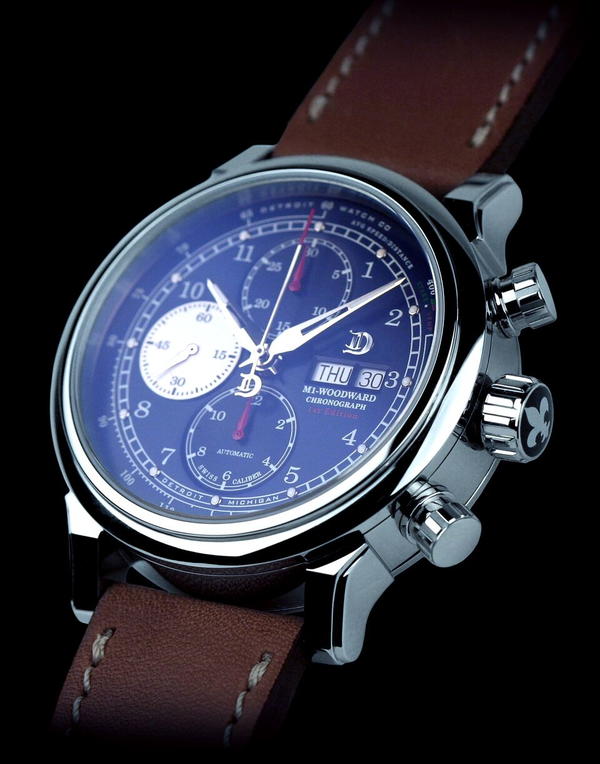 Another popular watch from the Detroit Watch Company collection is the 1701 Pontchartrain GMT Dual Timezone. This watch was released in September 2017, and it's quickly become a favorite among their buyers. This model comes in a polished 42mm case, and it's powered by an automatic Swiss movement with a date window and second time zone indicator. This dress watch comes on a calfskin leather strap, or buyers can choose to pay slightly more for an alligator leather strap.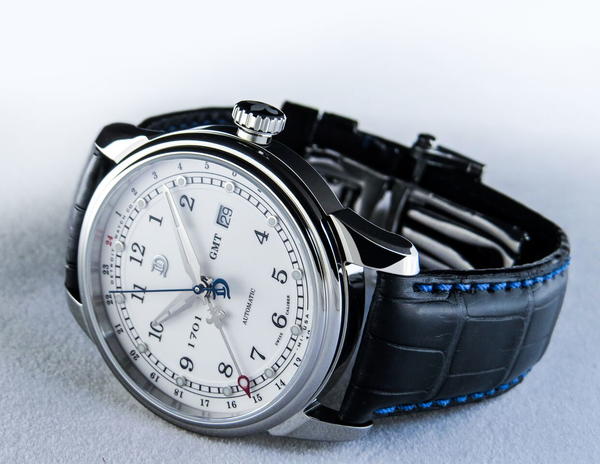 Only last month, the Detroit Watch Company released their newest model, the City Collection 313 automatic timepiece, which was designed to look like an old rotary phone. This design not only looks cool, but it also makes complete sense when you learn that this model was named "313" after Detroit's area code. Detroit has had the area code 313 since 1947, and residents have embraced these three numbers, oftentimes referring to their hometown as "The Three One Three."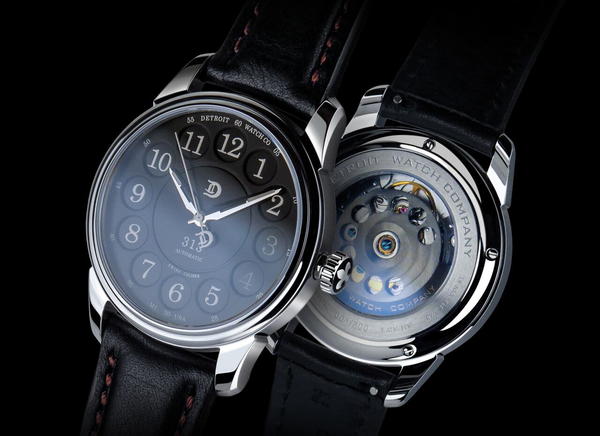 All-in-all, the Detroit Watch Company has produced some pretty incredible watches. As for the price of these watches, you may be surprised. The Detroit Watch Company sells their watches directly, so you don't pay more for retail. This allows Patrick and Amy Ayoub to keep their prices low, so each watch ranges from $845 to $1850. In the end, watch collectors benefit since they receive quality watches with Swiss automatic movements for an affordable price. You can't beat that!
RECENTLY VIEWED
Watch reviews, industry info, exclusive partner offers, and more straight to your inbox!