Wooden Watches: The Tense Hudson Watch Review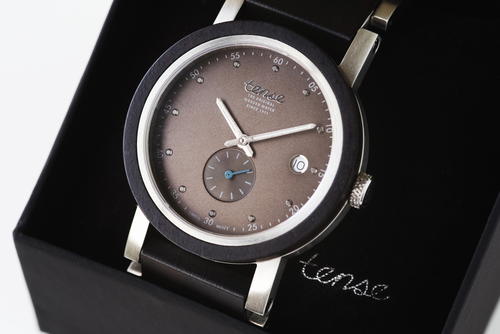 Wooden Watches: The Tense Hudson Watch Review
The wooden watch trend took off in 2015, and it's still going strong with brands like Tense creating high-quality watches for affordable prices. Tense has been making wooden watches since 1971, and they're known for using 100 percent recycled or reclaimed wood. Unlike many other wooden watch brands, Tense treats their wood to ensure that the watch case will not expand or shrink with temperature changes.

I had the opportunity to review a new Tense watch, the Hudson Dark Sandalwood and Silver model. This 40 mm men's watch, with its combination of dark wood and stainless steel, looks exceptionally modern. The dark brown, nearly black case and bracelet are wooden, but you wouldn't immediately notice that it's a wooden watch.

Although different variations use different woods, this watch is made from sandalwood, a hard wood that is medium to dark brown in color. This wood comes from a small shrubby African tree and is most often used in manufacturing furniture and curios. 
The bracelet on this Tense Hudson watch lies flat against your wrist, so this watch fits well and looks great. The stainless steel folding clasp is exceptionally comfortable, which is ideal because there's nothing worse than a folding clasp that pulls your hair. One of our resident die-hard watch fans took his turn to try on the watch, and he couldn't stop raving about how nicely the watch fit. He was sold after approximately two seconds of wearing the watch.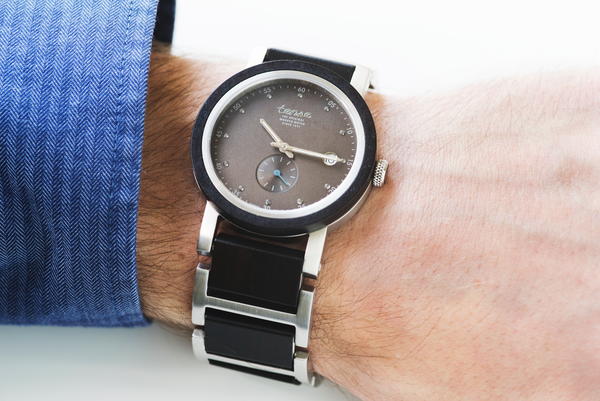 As for the dial, the watch offers central hours and minutes, a date window at 3 o'clock, and a running seconds sub-dial at 6 o'clock. You can easily adjust the time or date via the crown. Plus, the applied lume on the hour and minute hands makes it easy to read the time even in dim or dark lighting. The dial is protected by a scratch-resistant sapphire crystal cover.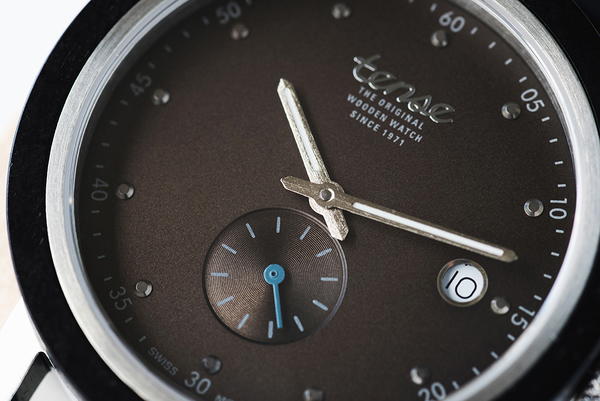 Still need to decide if a wooden watch is something you want to buy? Check out our pro/con list where we've listed out the benefits of wooden watches as well as things to keep in mind. We've also listed the top eight most common types of wood used for watches. All You Need to Know About Wooden Watches
This 40 mm watch is fairly heavy, so you'll never forget that you're wearing a watch. Although the weight is noticeable, it doesn't weigh you down. Even after wearing the Tense watch for an entire day, I didn't feel burdened by the weight. 

If there was one negative about this wooden watch, adjusting the size of the bracelet was rather difficult. Although it was easy to remove the links, reattaching the links required a bit of patience. Fortunately you only have to fit a watch once, so you won't have to worry about adjusting the strap very often.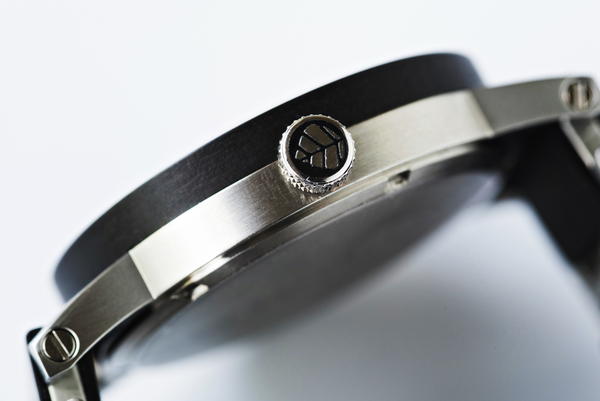 With a price of 360 dollars, this modern wooden watch would make a great gift for a birthday, an anniversary, a wedding, or a graduation. The watch arrives in a beautiful wooden box on a plush pillow, providing a safe place to store the watch when it's not being worn. If you do decide to purchase this watch as a gift, Tense will engrave a special saying on the wooden watch box for an additional fee of 15 dollars.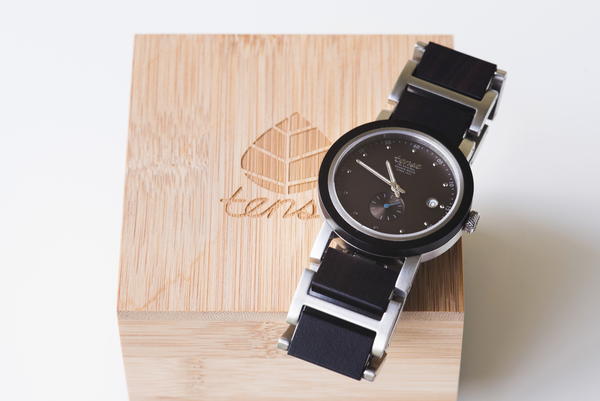 Other variations include:

      -- Walnut and Silver 
      -- Walnut and Black
      -- Rosewood and Rose gold 
      -- Teak and Gold
      -- Walnut and Gold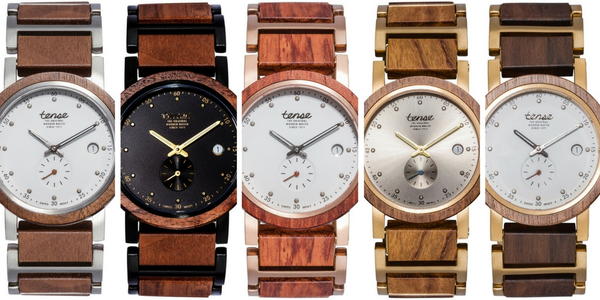 Luxury watches can cost upwards of thousands or even hundreds of thousands of dollars, but you don't have to spend your life savings to purchase a good quality watch. We've compiled twelve watches that are all priced under one thousand dollars, and some of these watches are even under five hundred dollars. 12 of the Best Men's Watches Under $1,000
RECENTLY VIEWED
Watch reviews, industry info, exclusive partner offers, and more straight to your inbox!