Watches 101: The 12 Most Popular Watch Hands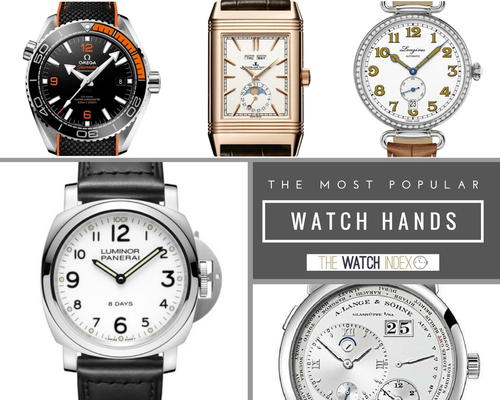 Have you noticed the unique styles and designs of watch hands? Would you be able to tell the difference between a lance and a leaf? If not, you have nothing to worry about. Now you can use this guide to identify the top 12 most popular watch hands. 

Although they are small, watch hands are the finishing touch that make the dial come together. A dial can only be balanced if the watch hands match its style. For instance, it would look rather odd to have cathedral-style hands on a sport watch or large sword hands on a minimalist watch. 
RECENTLY VIEWED
Watch reviews, industry info, exclusive partner offers, and more straight to your inbox!