The Top 9 Best Rolex Watches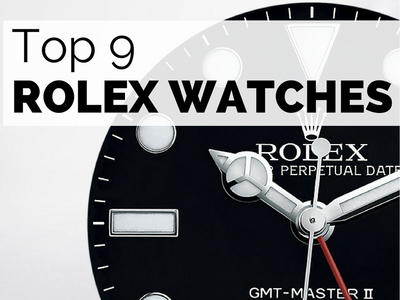 The Top 9 Best Rolex Watches
Rolex, arguably the most popular watch brand, is a household name and symbol of luxury and sophistication. The brand was founded in 1905 in London as Wilsdorf and Davis, and it wasn't until 1908 that Wilsdorf registered the trademark "Rolex". In 1919, Rolex moved their headquarters to Geneva, Switzerland, and they remain in Geneva to this day. 

On average, Rolex produces 2,000 watches per day with their three watch lines: The Oyster Perpetual, the Professional, and the Cellini. These watch lines have produced some of the most popular watch collections worldwide.

Although Rolex has created a number of drool-worthy models, we've narrowed our favorites down to nine. Without further ado, here are the Top 9 Best Rolex Watches. 
Table of Contents
Rolex Submariner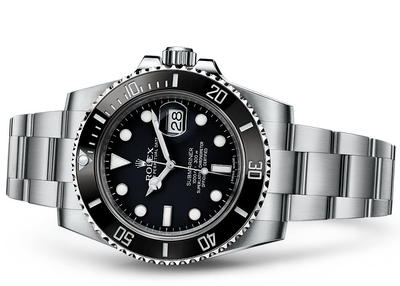 1. The Rolex Submariner was launched in 1953 as a dive watch, and the first watch was water resistant up to 100 meters. In the late 1960s, Rolex introduced the first Rolex Submariner Date, and many watch connoisseurs agree that the Rolex Submariner Date surpassed the original Rolex Submariner in popularity.

Today, the Rolex Submariner is known for its 300 meter water resistance, uni-directional rotating bezel, and signature crown guards. The Rolex Submariner is also known for appearing in 11 bond movies. Although the watch was originally designed for divers, it's now a common sports watch that can be worn by anyone. Popular models include the Submariner, Submariner Date, Submariner Ceramic, and Submariner Green. 
Rolex Cosmograph Daytona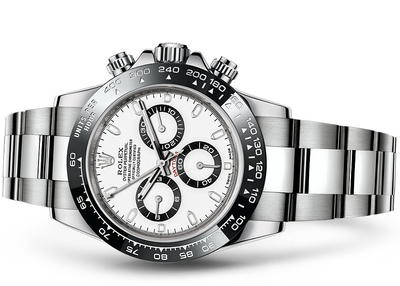 2. In production since 1963, the Rolex Cosmograph Daytona was originally marketed to racecar drivers, and it was named in honor of Daytona, Florida, one of the world's car racing capitals. The tachymeter and chronograph scales featured on the Rolex Cosmograph Daytona assist racers in measuring their speeds, up to 400 kilometers per hour. Prices for vintage Daytonas are rather steep, especially when the watches are original and in good condition. 
Rolex Datejust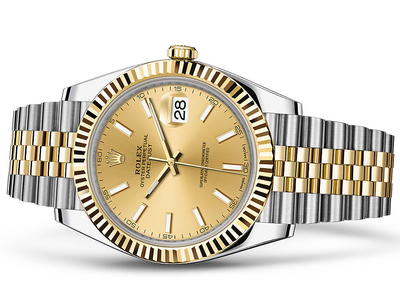 3. Launched in 1945, the Rolex Datejust was the first watch to feature both a date window and an automatic chronometer movement. The signature Rolex Datejust includes a fluted gold bezel, cylops lens, and jubilee bracelet; however, it's also available with a smooth bezel and Oyster bracelet.

In 1950, Rolex offered the first Lady-Datejust with a diameter of 26mm or 28mm. These ladies watches are smaller in size and include a variety of dial options, yet they still feature the renowned cyclops lens and chronometer certified in-house movement. In 2009, Rolex launched the Datejust II that's available with a 41mm diameter.  
Rolex GMT Master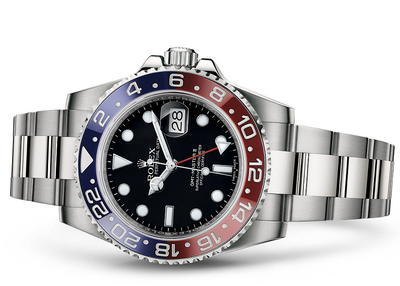 4. The Rolex GMT Master was first launched in 1954 with the help of PanAm airlines. The airline company approached Rolex because their pilots and navigators needed a watch that provided a dual time zone complication. Rolex created a watch with a 24-hour display and a fourth hand so wearers could set the watch to Greenwich Mean Time or another time zone.

Although the GMT Master was discontinued in the late 1990s, Rolex introduced the GMT Master II in 1985 and it continues to be produced today. The GMT Master II features an independent quickset hour hand that can be adjusted to reflect local time without disturbing the minutes or seconds. It also includes a rotating bezel that allows the wearer to compute a third time zone. 
Rolex Yacht-Master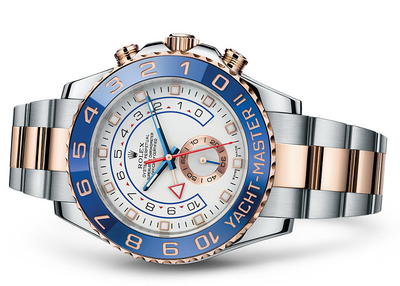 5. First launched in 1992, the Rolex Yacht-Master is popular among both men and women. The model is water-resistant with a trip lock crown, and it includes a par chrome oscillator hairspring for anti-magnetism and shock-resistance.

This popular sports watch belongs in a swimming pool, on a boat, or by the beach; however, it is not ideal for diving. Both the Yacht-Master and Yacht-Master II feature large hands and easy-to-read numbers, and they're produced in a variety of finishes.  
Rolex Day-Date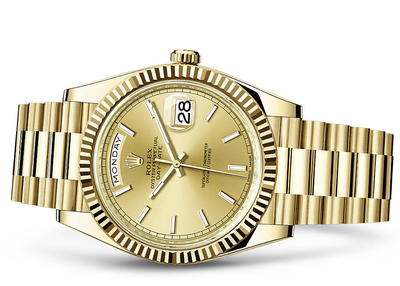 6. Rolex introduced the first Day-Date in 1956, and it's now one of their best-selling watches. As the name implies, the watch features a date at 3 o'clock and the day of the week at 12 o'clock. The Rolex Day-Date is only available in precious metals, which means it's not available in stainless steel. Buyers can choose between the 36mm and the 40mm models. The 41mm Day-Date II was cancelled after a relatively short production time.   

The Day-Date is also known as the Rolex President because of its association with US President Dwight D Eisenhower. Although this model is most commonly associated with President Eisenhower, it has also been worn by many politicians, celebrities, and professional athletes. There is even a specific Rolex President bracelet which features semi-circular three piece links.
Rolex Sea-Dweller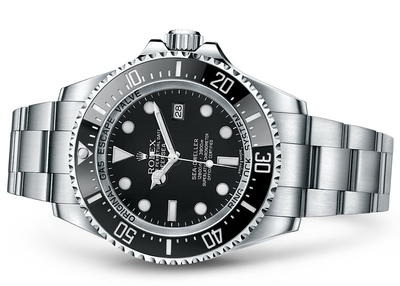 7. Launched in 1967, the Rolex Sea-Dweller was designed with divers and marine engineers in mind. The model features a helium escape valve that quickly releases the helium gases that accumulate when deep underwater.

The first model was water resistant up to 2,000 feet, and in 1978 the water resistance was increased to 4,000 feet. In 2008, Rolex created the Rolex Sea-Dweller Deep Sea, and its unofficial water resistance is 12,800 feet, making it the most water resistant mechanical watch of its time. 
Rolex Explorer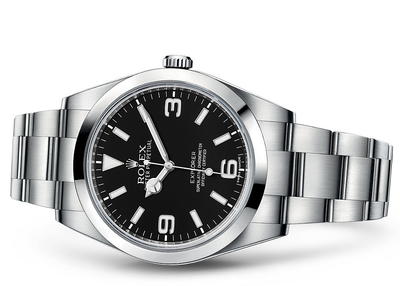 8. The Rolex Explorer I was introduced in 1953 and the Rolex Explorer II was introduced in 1971. This water-resistant watch offers increased legibility with its luminescent indices and large numerals at 3, 6, and 9 o'clock. This enhanced readability allows wearers to tell the time in dim lighting or complete darkness. 
Rolex Air King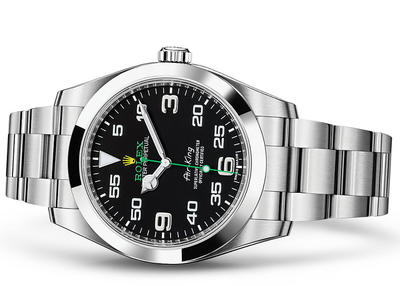 9. The Rolex Air King, launched in 1945, is often considered to be an entry-level Rolex. However, that does not make this watch any less worthy. The Rolex Air King was originally designed as an aviation-themed watch to honor the British Royal Air Force pilots who took part in WWII's Battle of Britain.

This watch features a sleek profile, similar to the Rolex Explorer, and it's popular with both men and women.
RECENTLY VIEWED
Watch reviews, industry info, exclusive partner offers, and more straight to your inbox!