Customize Your Ochs und Junior Perpetual Calendar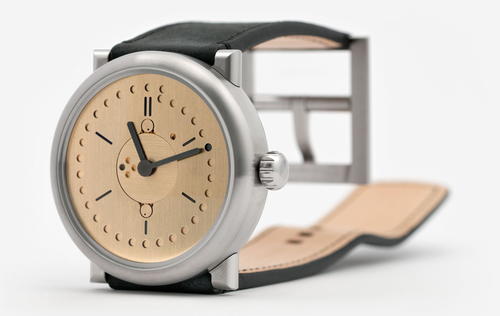 Customize Your Ochs und Junior Perpetual Calendar
Earlier this year, we wrote an article about Ochs und Junior's Perpetual Calendar to explain the watch's unique way of telling time. When we wrote the article, we believed this Ochs und Junior watch to be one of the most innovative watches ever created, and we still believe this. This watch (and brand) is unlike any other.

To check out how this watch displays the time, the date, the month, the year, and the power reserve, read our review of the Ochs und Junior's Perpetual Calendar.
Now, Ochs und Junior has added the ability to customize their perpetual calendar. Although the brand only recently offered this option for the perpetual calendar, the customization tool has been around since 2014. Ochs und Junior is simply expanding on the number of watches that can be customized. 
The tool was recently updated to make it easier than ever to design your own watch. Buyers can go to the brand's online customizer tool and begin creating their dream Ochs und Junior watch. The tool takes you step by step in the design process. As you select different colors and textures, the watch image automatically updates to appear as your watch. This makes it incredibly easy to coordinate colors.

The best news is that you have final say on the design. If you don't like something, you simply go back and try a different combination.

Here are a few of the design decisions you'll have to make:

    - Case material
    - Dial color and texture
    - Hour and minute hand colors
    - Seconds disk and power reserve disk color
    - Seconds dot, year dot, date dot, power reserve dot, etc.
    - Strap material and color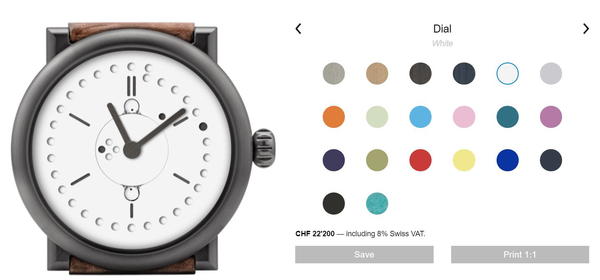 I tried out the customization tool myself and created my favorite combination. I love the way the white hands stand out on the patina dial, and the turquoise hour markers give my watch a fun pop of color. I then chose a brown leather strap to finish off my design.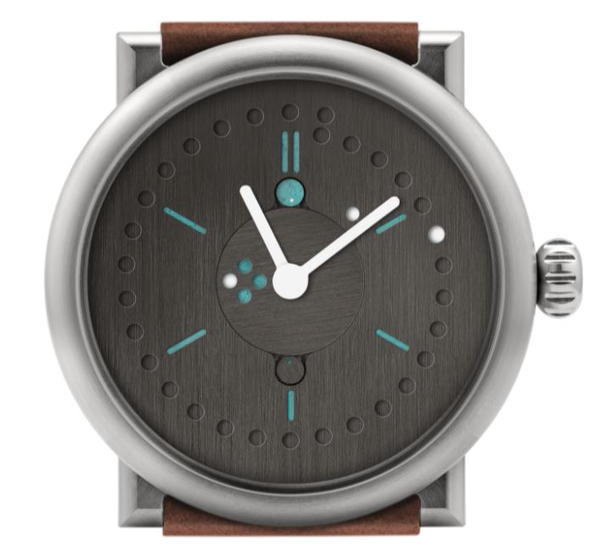 As for price, the watch starts off at 21,200 CHF and the price updates automatically as you design your watch. Most design options are included in the original price, but some options will cost a bit more. For instance, a titanium case is included in the original price, but a PVD case will cost you an additional 1,000 CHF; a sterling silver case, an additional 2,000 CHF.

Although this perpetual calendar watch may not be for everyone, no one can deny that this watch isn't innovative in its design and presentation. I know that this is one of my favorite watches, but what do you think? Would you be interested in customizing your own Ochs und Junior Perpetual Calendar? Let us know in the comments below!
RECENTLY VIEWED
Watch reviews, industry info, exclusive partner offers, and more straight to your inbox!