Watch Brands 101: Rolex Watches
By:
B.A Morley, Editor, TheWatchIndex.com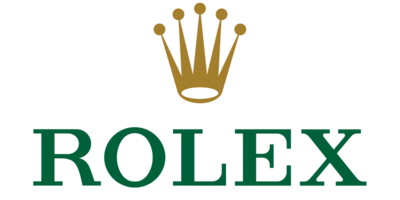 Watch Brands 101: Rolex Watches
It doesn't matter how much you know about watches; Rolex is a household name that is instantly associated with luxury. Now you can learn a bit more about this iconic watch brand and its most popular watches.  

Brand: Rolex

Location: Geneva, Switzerland

Average Cost: $5,000 to $20,000
Table of Contents
The History of Rolex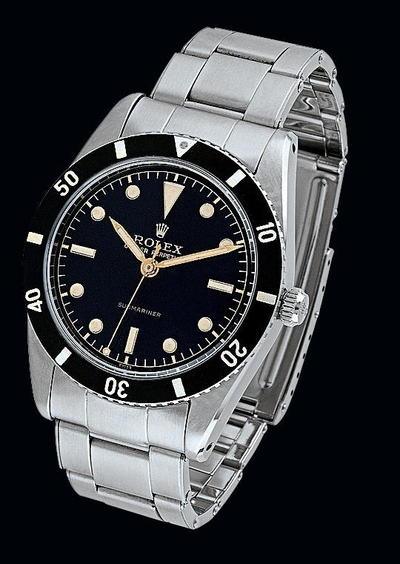 In 1905, Hans Wilsdorf founded a London-based company that specialized in distributing timepieces. At this time, pocket watches were in fashion, and wristwatches were looked down upon as unreliable. Because Wilsdorf believed that wristwatches could be both elegant and reliable, he began to manufacture wristwatches with small, very precise Swiss movements.

It wasn't until 1908 that this new company bore the name Rolex. According to the brand, Wilsdorf chose the name Rolex because it was short, easy to say and remember in any language, and attractive on watch movements and dials.

From the very beginning, Rolex concentrated on producing quality movements and highly accurate wristwatches, and in 1910 a Rolex watch was the first watch to receive a Swiss Certificate of Chronometric Precision. 

In 1919, Rolex moved their offices from London, England to Geneva, Switzerland. The brand's headquarters are located there still today.

In 1926, Rolex created the first water resistant and dustproof wristwatch, named the Rolex Oyster. The brand tested this groundbreaking watch by recruiting a swimmer to cross the English Channel, wearing the Rolex Oyster. The watch continued to work, even after the 10-hour swim.

Jumping forward to 1953, Rolex introduced the Submariner, the first dive watch to be waterproof up to 100 meters. This revolutionary dive watch also included a rotating bezel, which allowed divers to track their time under water. If you're interested in learning more, check out our article on the history of the Rolex Submariner.    

The watch shown is the original Rolex Submariner. 
Although Rolex watches are easily recognizable, it's not always easy to distinguish a real Rolex from a fake. The companies that produce fake Rolexes can mimic small details, so it's becoming more difficult to distinguish the differences. How to Spot a Rolex Replica
Timeline of Rolex Watches

1945 – Rolex Datejust – The Rolex Datejust was the first self-winding wrist chronometer to indicate the date in a window on the dial. The first Lady-Datejust was released in 1957.



1953 – Rolex Explorer – Rolex launched this new watch to celebrate the first expedition to successfully reach the Mount Everest summit. In 1971, Rolex introduced the Explorer II, which features a distinctive 24-hour hand to help the wearer distinguish night from day.



1953 – Rolex Submariner – The Rolex Submariner was the first dive watch to be waterproof up to 100 meters. In the late 1960s, Rolex released the first Submariner Date.



1955 – Rolex GMT-Master – Developed for airline pilots to help them simultaneously track multiple time zones. This watch includes a two-tone bezel that distinguishes daytime from nighttime hours. The Rolex GMT-Master II was released on the 50th anniversary of the original GMT-Master.



1956 – Rolex Day-Date – The Rolex Day-Date was the first wristwatch to display the date and day of the week spelt out in full in a window on the dial. The President bracelet was originally created for the Day-Date.



1956 – Rolex Milgauss – The Rolex Milgauss was designed for the scientific community. This watch can withstand magnetic fields up to 1,000 gauss.



1963 – Rolex Daytona – The Rolex Daytona was designed for racecar drivers. The Rolex Daytona features a water-resistant case, a tachymetric scale on the bezel, and an enhanced chronograph.



1967 – Rolex Sea-Dweller – This dive watch was water-resistant to a depth of 610 meters, and it included a helium escape valve. In 1978, Rolex released the Sea-Dweller 4000, which was water resistant to a depth of 1,220 meters (4,000 feet).



1992 – Rolex Yacht-Master – The Rolex Yacht-Master reinforced ties between Rolex and the sailing world. In 2007, Rolex released the Yacht-Mater II, which was the first watch to come equipped with a programmable countdown with a mechanical memory.



2012 – Rolex Sky-Dweller – The Rolex Sky-Dweller was designed for world travelers; this watch offers a dual time zone that is easy to read, as well as an innovative annual calendar. 
 
Most Popular Rolex Model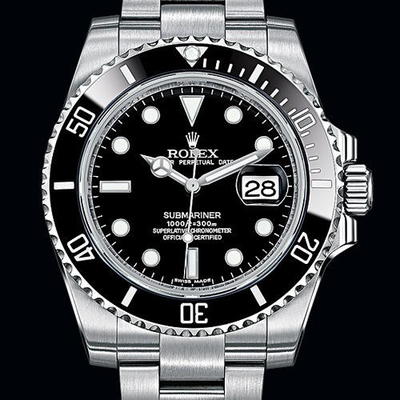 It's nearly impossible to choose one Rolex model that stands out from all of the others. As noted above, each model was designed and created for a different purpose, whether that purpose was for diving, flying, racing, or exploring. Each watch is tailored for a different person and style.

However, if we were to choose one model, then we would be remiss if we did not choose the iconic Rolex Submariner. Both the Submariner and the Submariner Date feature Rolex's signature Oyster case. The Submariner includes large luminescent hour markers, a rotating Cerachrom bezel, and a solid link Oyster bracelet.

To learn more about this iconic model, read our article on the history of the Rolex Submariner. This article walks you through the many different variations of the Rolex Submariner, from the original 1953 model to the modern 2017 model. In order to fully appreciate this iconic Rolex watch, you need to understand where it came from and how it became what it is today. 
 
We have big news from the world of watches. On May 14, 2017, a Rolex watch sold for 5,060,427 USD, securing the world record for the highest price achieved for a Rolex wristwatch. The watch was the Rolex Bao Dai reference 6062, which belonged to the last emperor of Vietnam, His Majesty Bao Dai. Rare Rolex Watch Breaks World Record
RECENTLY VIEWED
Watch reviews, industry info, exclusive partner offers, and more straight to your inbox!