Watch Brands 101: Frederique Constant Watches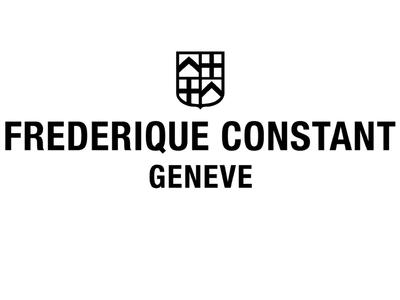 Watch Brands 101: Frederique Constant Watches
Frederique Constant is known for creating highly complicated watches at affordable prices. The brand strives to make luxury watches accessible to the average watch collector. Today we're diving a bit deeper into the brand, its most popular collection, and its newest watches. 

Brand: Frederique Constant

Pronunciation: FRED-ur-eek Con-STONT

Location: Genève, Switzerland

Average Cost: $1,000 to $5,000 
 
Table of Contents
The History of Frederique Constant
In 1904, Frederique Schreiner and Constant Stas began creating printed watch dials for Swiss watch manufacturers. However it wasn't until 1988 that Frederique Schreiner's and Constant Stas's descendants, Aletta Bax and Peter Stas, launched the Frederique Constant brand.

Today, Frederique Constant strives to create and produce high-end mechanical Swiss wristwatches at affordable prices. The brand's main goal is to make watches more accessible and to let more people enjoy luxury. Therefore, the brand regularly produces watches such as the Flyback Chronograph Manufacture and the Classic Manufacture WorldTimer for under $5,000. These prices are unheard of for a high-quality watch with an in-house automatic movement.  
Most Popular Frederique Constant Collection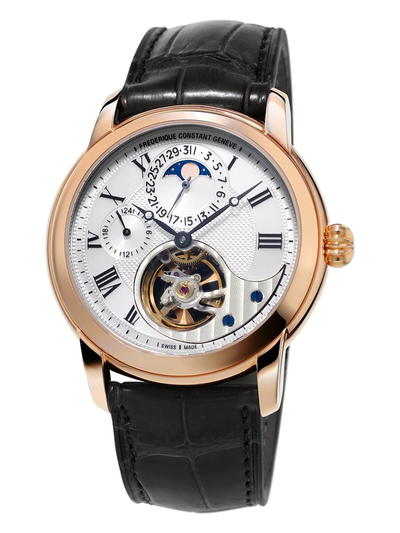 The Heart Beat watch was one of Frederique Constant's first watches, and in 1994, the brand released additional variations of the original Heart Beat watch. The collection is aptly named since every watch includes an aperature on the dial that displays the inner workings, or the heartbeat, of the watch. This aperature allows buyers to see the complex mechanical movement at work.  

In 2004, Frederique Constant released the Heart Beat Manufacture. This version added an in-house movement to its most popular Heart Beat design. The brand followed up on this success by releasing a moonphase and date version in 2005 and an automatic version in 2006.  

The Heart Beat collection is one of the brand's most expensive collections currently available. The stainless steel versions cost between 3,500 to 6,500 dollars. The rose gold variations cost between $15,500 and $17,500, depending on additional complications. 

The Heart Beat watch shown is part of Frederique Constant's current collection. 
Luxury watches can cost upwards of thousands or even hundreds of thousands of dollars, but you don't have to spend your life savings to purchase a good quality watch. We've compiled twelve watches that are all priced under one thousand dollars, and some of these watches are even under five hundred dollars. 12 of the Best Men's Watches Under $1,000
New Frederique Constant Mechanical Watches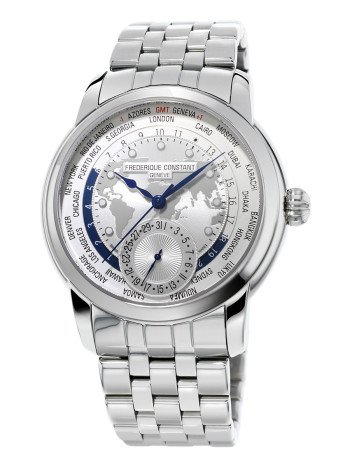 At Baselworld 2017, Frederique Constant released two new models: the Flyback Chronograph Manufacture and the Classic Manufacture WorldTimer. As mentioned above, both models are priced below $5,000 and both are powered by an in-house automatic movement.

The Frederique Constant Classic Manufacture WorldTimer is an ideal watch for travelers, especially business travelers. The watch features a 24-hour time display with a day-night indicator, a pointer date at 6 o'clock, and the time in 24 time zones simultaneously.

The Classic Manufacture WorldTimer watch comes with a stainless steel case (some variations offer a rose gold plated steel case) and an alligator leather strap or a stainless steel bracelet.

The Frederique Constant Flyback Chronograph Manufacture features a flyback chronograph with a 30-minute counter at 3 o'clock and a central chronograph seconds hand. A flyback chronograph complication is a chronograph in which the seconds hand can be stopped, returned to zero, and restarted instantly by pushing only one button. Typical chronographs need to be stopped, returned to zero, and started with three separate steps. 

The Flyback Chronograph Manufacture offers a variety of dial designs, colors, and straps. All of the watches come with a stainless steel case; however, some variations offer a rose gold plated steel case. 

Watch shown is the Frederique Constant Classic Manufacture Worldtimer. 
New Frederique Constant Smartwatches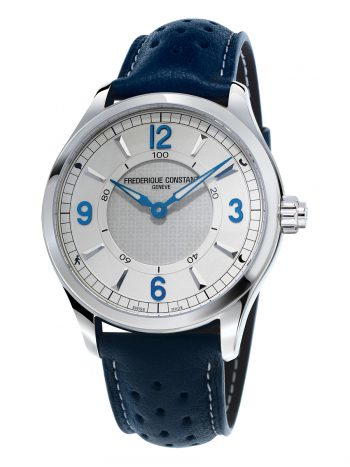 Frederique Constant has also released a new line of smartwatches, and the best part about these smartwatches is that they look exactly like a mechanical watch. Therefore, the brand honors the design and appearance of traditional watches, while allowing their brand to grow into the new era of smart technology.

The Frederique Constant Horological Smartwatch features a worldtimer, an activity tracker, activity alerts, a dynamic coach, sleep monitoring, a smart alarm, and cloud storage. The watch will also notify you if you have an incoming call, text message, or email. 

Wondering how on earth you'd access all of this information? Simply download the MMT-365 app. You can quickly and easily set your alarms, time zone, and alerts through the app. The price for these watches range from 700 to 1300 dollars, depending on the case material, bracelet, and strap. 
We've compiled our top 10 watches under 5,000 dollars. All of these watches are powered by highly accurate mechanical movements, and each watch was designed and manufactured by a trusted watch brand. So you can be sure that these watches will be worth the investment. 10 of the Best Watches Under $5,000
RECENTLY VIEWED
Watch reviews, industry info, exclusive partner offers, and more straight to your inbox!